Activity of the Week
Couponing
Last updated: Apr 16, 2012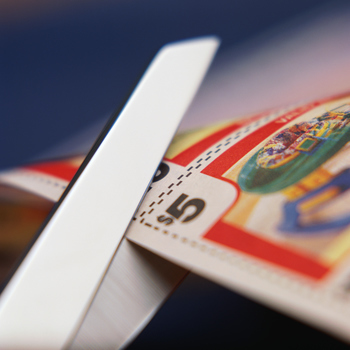 It seems that everyone is trying to find ways to stretch a dollar, making couponing hipper than ever. You might feel that you don't always have the time or concentration it takes to search for coupons, so why not ask your loved one to help out? We all need to feel needed, and your loved one might enjoy the challenge (and reward) that comes with couponing.
What you'll need:
A newspaper or access to online coupon sites

Scissors

Some type of organizational system (box, folder)
Why it's great:
It's a way to help stretch the family budget. Coupons are good for oil changes, restaurants, pet needs, contacts, and even medications, as well as for groceries.

It will engage your loved one and make him or her feel needed

It encourages communication. You'll learn to work together, plan meals, check the pantry, and find out what other family members want and need.

Couponing can get quite sophisticated: matching what's on sale, finding double/triple coupons, identifying store sales, and knowing what your family needs.

It helps family members to see all that goes into keeping a family well stocked and how much time and effort it takes to shop.

It's a good brain workout. Math, recipes, and comparing values all go into good couponing.

You can connect with other couponers in your area, trade, and learn the tricks.
How to do it:
Get the Sunday paper -- some couponers buy two or three copies or ask their neighbors for theirs.

Don't forget about local magazines and newspapers and flyers with coupons.

Check online. Many coupons can be found at the store's website as well as other major coupon sites.

Sign up for your favorite stores' e-mail and newsletters. Clothing, electronics, and other "mall" stores offer daily or weekly coupons.

Consider helping other families or shelters with surplus items. If you get really good at couponing, you'll wind up with more items than you need. Why not share?