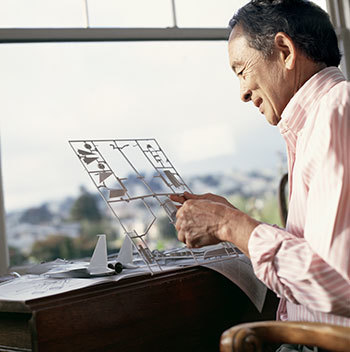 When you were a kid you probably made at least one model car or plane, but the selection of models is even better today. You can build the Eiffel tower, a robot that can walk, or a sailboat with working sails. Even someone with limited small-motor coordination can enjoy model making with minimum assistance.
What you'll need:
Models can be ordered online or picked up at a local hobby or craft store.
Most supplies will come in your model kit.
A good work space and lighting make the task easier.
A craft magnifier comes in handy.
Some type of clamp makes it easy to hold the model in place and work comfortably.
Why it's great:
Model making provides hours of building and creating.
Model making can be enjoyed at home or can brighten up the day of someone in a care facility.
The models you make can become part of a collection or given as a gift.
How to do it: