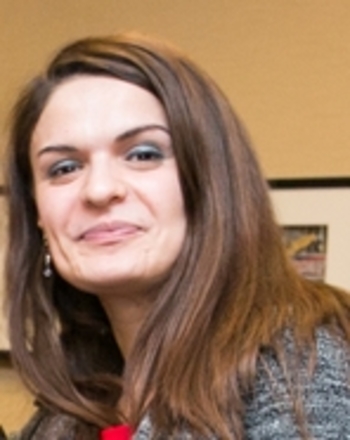 All Rights Reserved

According to the Administration of Aging of the U.S. Department of Health and Human Services, about 31 percent (11.2 million) of older persons currently live alone. This number will undoubtedly grow as the boomer demographic continues to age. The population of those 65-plus will increase from 35 million in 2000 to 55 million in 2020. At the same time, chronic disease, which affects 45 percent of all Americans, disproportionally affects seniors. As a result, older adults are much more likely to suffer severe setbacks in their health and overall quality of life.
The Verizon Foundation is preparing for this inevitable shift through the innovative use of technology to serve the needs of aging and other vulnerable populations. Roselena Martinez, Healthcare Program Manager, explained how the Verizon Foundation is increasing access to care and improving health outcomes by incorporating health information technology to empower seniors and caregivers to better manage their own health.
What is the mission and purpose of the Verizon Foundation?
Roselena Martinez, Healthcare Program Manager: The Verizon Foundation is focused on accelerating social change by using the company's innovative technology to help solve pressing problems in education, healthcare, and energy management. Since 2000, the Verizon Foundation has invested more than half a billion dollars to improve the communities where Verizon employees work and live. Verizon's employees are generous with their donations and their time, having logged more than 6.65 million hours of service to make a positive difference in their communities. For more information about Verizon's philanthropic work, visit www.verizonfoundation.org, or for regular updates, visit the Foundation on Facebook (www.facebook.com/verizonfoundation) and Twitter (www.twitter.com/verizongiving).
Why did the Verizon Foundation make helping seniors a priority?
RM: The senior population is rapidly expanding due to the aging of the boomer generation. By 2020, this population is expected to be 65 million. We believe technology can help seniors manage their chronic illness and help them age in place. Studies show that seniors' health outcomes are vastly improved when they are home over hospitalization or nursing home stays. With the boomer generation, we have the opportunity to effectively empower them through the use of technology. This is the first generation of seniors that has seen and experienced the way technology has been integrated into every aspect of daily communication, and we can capitalize on this technology literacy to drive improvements in chronic disease management.
What are some of the Verizon Foundation's key initiatives in the area of senior health?
RM: Seniors are affected by diabetes, heart disease, and lung disease as top chronic conditions and causes of mortality across the U.S. The Verizon Foundation's healthcare program is focused on enabling the use of technology to increase chronic disease management for seniors and improve access to quality healthcare. We accomplish this through funding projects that equip seniors with in-home wireless biometric technology and health management education that allows them, their caregivers, and healthcare professionals such as visiting nurses to monitor their chronic conditions effectively and connect more regularly to care. Visiting nurses are a proven way to increase access to care for homebound seniors while reducing ER admissions and hospitalizations.
Tell us about some of the recent projects the Verizon Foundation has funded. What made them stand out?
RM: Our largest senior's program is a partnership with the National Association of Community Health Centers, where we have enabled the use of technology in remote disease-management programs for seniors in 12 community health centers across the U.S. This includes the remote disease-management and technology-enabled visiting nurse programs mentioned above as well as telemedicine to increase access to primary and specialty care and cohesive disease-education programs that empower seniors with the information they need to manage their health effectively. Our dollars also fund the development and expansion of patient-centered disease-education programs where seniors learn the skills and information they need to make effective lifestyle changes in support of their health.
How is the Verizon Foundation hoping to make a difference in the lives of seniors and their caregivers?
RM: Effective aging in place starts with reducing the isolation and depression that has very real health implications for seniors with chronic conditions, as they are far less likely to take care of themselves and adhere to care plans. Through the Verizon Foundation's technology-enabled programs, we are ensuring that seniors are connected to the healthcare support that will empower them to play an active role in their health management. Our programs also strengthen the ability of caregivers to more effectively support their aging family member(s) through existing Verizon technology solutions and the strength of Verizon's networks.