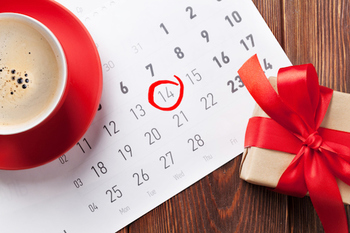 All Rights Reserved
Wondering what to give the special seniors or caregivers in your life this Valentine's Day? We've got gift suggestions for any budget that are sure to make every older lady or man on your list feel special, pampered and loved. And as an added bonus, many of these gifts help you—or your loved one—turn any home into a spa for a day!
$25 and under
Get spicy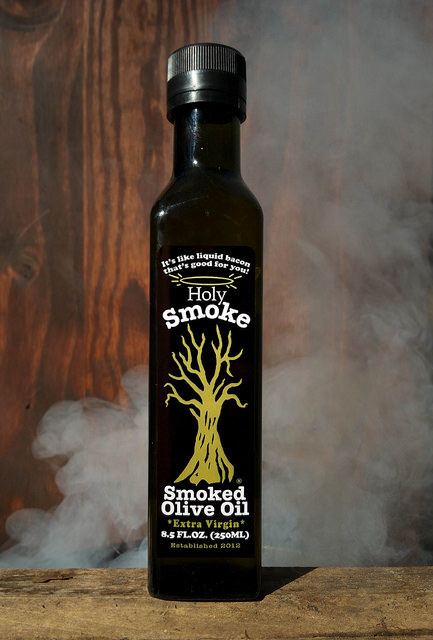 Consuming olive oil is shown to help preserve memory and protect the brain against Alzheimer's disease, according to a 2017 study from Temple University. When you're indulging in an at-home spa day, dine on a heart-shaped pizza, roasted veggies or pan-seared fish seasoned with Holy Smoke Hickory Smoked Extra Virgin Olive Oil.
This cold-pressed olive oil from Holy Smoke is also cold-smoked with hickory to give it a buttery, smoky and peppery flavor. You and your favorite Valentine can also enjoy it by sharing platter of bread dipped in some of the olive oil mixed with a little minced garlic, black pepper and sea salt.
Cost $15.00
To order: holysmokeoliveoil.com
A soothing soak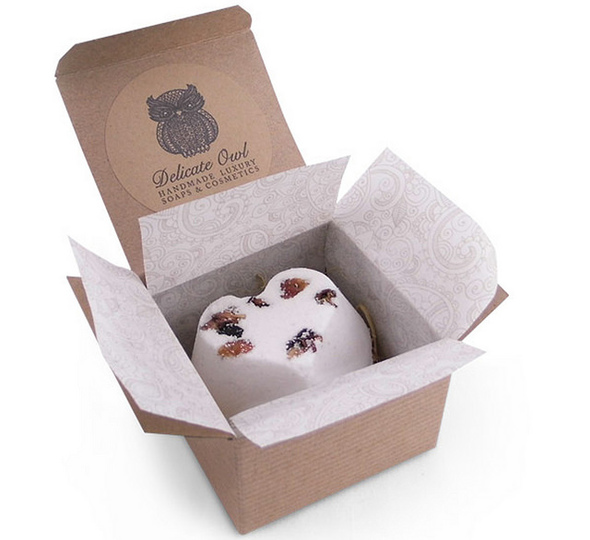 Give your favorite senior or caregiver the gift of a relaxing bath with a soothing bath bomb. The Simply Lavender or Simply Country Rose Bath Bombs will help soothe their aches and wash all the stress away. And the product's natural oils, vitamin E and other ingredients will help promote relaxation and a calm state of mind.
Cost: $15.99
To order: theapollobox.com
A luxurious post-bath touch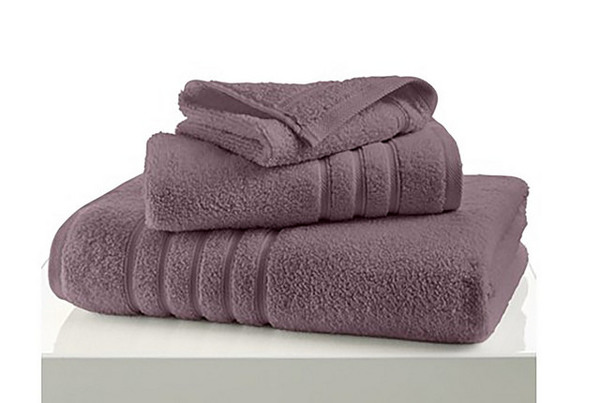 When your loved one steps out of that relaxing tub, have them towel off with the Hotel Collection Ultimate Micro Cotton Towel set sold exclusively at Macy's. These towels are made from super-soft cotton that lends itself to an indulgent texture.
The towels are fluffier, softer and more absorbent than others on the market, while also drying easily, so there's no rubbing skin that may be more sensitive due to age and/or medicine. Additionally, due to the unique structure of the yarn, Micro Cotton textiles become softer after every wash for long-lasting luxury.
Cost: $18.99 per towel
To order: Macys.com
Spa day helpers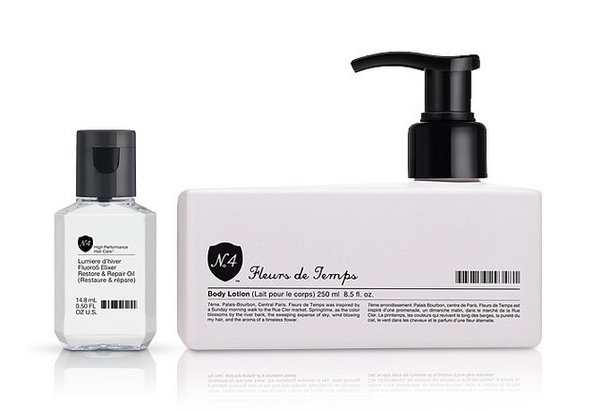 Life isn't perfect, but your loved one's skin and hair can be with The Number 4 Hair Care Valentine's Day gift set. The set includes a full size Fleurs de Temps Body Lotion and a mini size of the Fluoro5 Elixer Restore & Repair Oil.
The lotion is filled with nutrient-rich anti-aging properties and antioxidants. Ingredients such as acai berry, hibiscus, shea butter, jojoba oil, coconut oil and Vitamin C won't strip the skin of its natural essential nutrients while leaving it moisturized without any greasy residue.
Add a few drops of the Fleuro5 Elixer to one pump of the Body Lotion to create a luxurious spa-like massage lotion designed to soothe away aches and pains.
Cost: $20.00
To order: Number4Hair.com
Portable hydration

The Nomader Collapsible Water Bottle helps busy caregivers and older adults alike stay properly hydrated whether on a walk or around the house. Perfect for trips to the store, doctor's office or sitting on the porch. Available in 11 colors, the Nomader helps those you love stay hydrated and also helps combat dry, itchy skin that's synonymous with winter months.
Cost: $21.95
To order: Nomader.com
A brewed cup of calm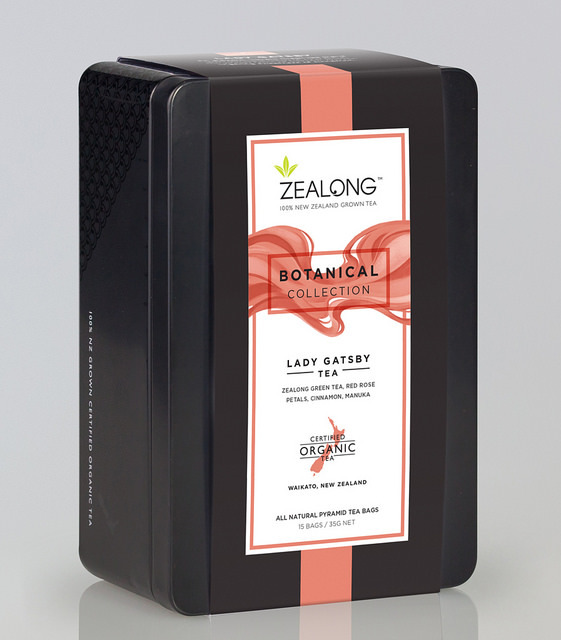 The abundance of flavonoids in green tea are known to be good for the heart, may reduce the risk of neurological disorders such as Alzheimer's and Parkinson's disease and improve cholesterol levels and mental alertness. Sipping on the fragrant botanicals of red rose petals, cinnamon and manuka found in Lady Gatsby Organic Green Tea adds an extra health boost through antioxidants that can naturally improve the immune system, reduce inflammation and fight bad bacteria.
Cost: $22
To order: KiwiImporter.com
$25 to $75
Colorful goodies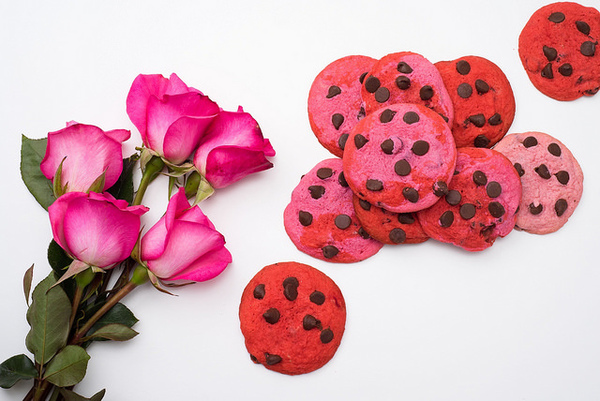 There's no denying it -- just about everyone loves chocolate chip cookies. And now there's a way to ship this beloved treat, with a twist. Baked in Color offers the first rainbow and custom-colored chocolate chip cookies that can be baked in pink and red for Valentine's Day. The cookies are baked in New York City but can be shipped anywhere in the U.S. and are available in a variety of packaging options.
Cost: Valentine's Day cookie boxes start at $30.00
To order: BakedInColor.com
A gift to fill the air with calm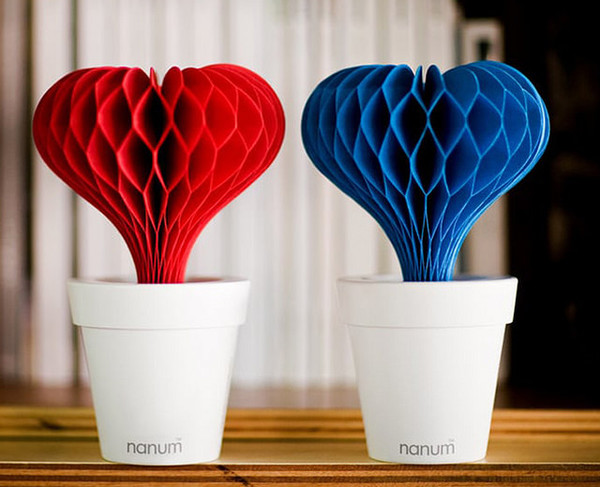 The Lovepot Humidifier lets your senior loved one or their caregiver enjoy naturally fragranced aromas that won't irritate eyes or fill the air with heavy perfumes. The humidifier can be filled with your loved one's favorite soothing essential oil to infiltrate their home with calm and peace. This diffuser and humidifier is eco-friendly and works without electricity.
Cost: $39.99
To order: TheApolloBox.com
Snuggly softness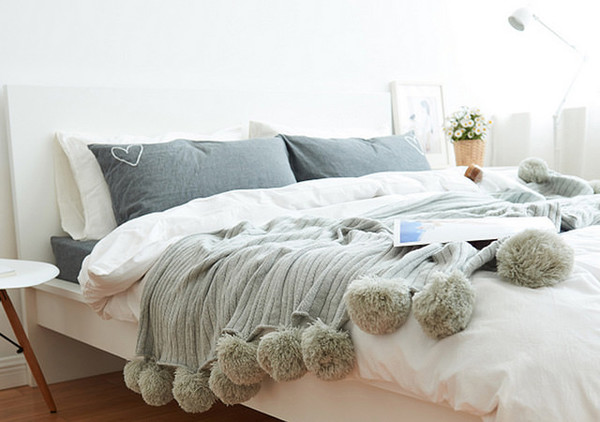 A home isn't complete without a snuggly-soft warm blanket to cozy up in on a chilly night. Help keep your loved ones toasty and pampered with a cotton knit Pom Pom Throw Blanket that's great for home or to make an apartment in a senior care community feel more like "home."
Cost: $42.99
To order: TheApolloBox.com
$75 and over
Bring the outdoors inside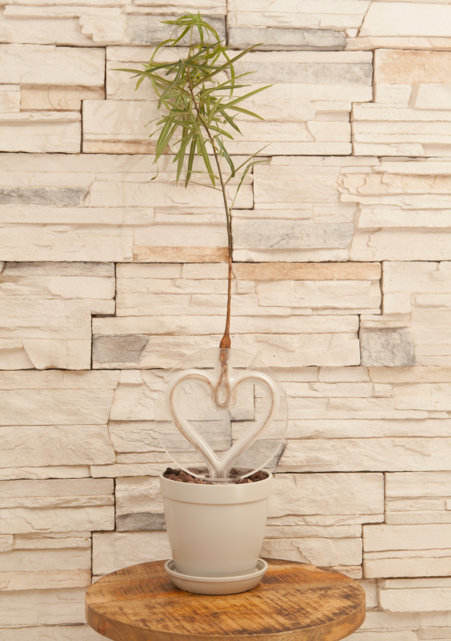 Research has found that spending time in nature can soothe stress and, in the process, change the workings of the brain in ways that improve mental health. Treevo creates the opportunity to grow trees indoors in a unique and ornamental way that makes spending "green" time easy for everyone. The package includes all you need to start growing a tree and molds (what it grows in) come in several styles.
Cost: Starts at $79
To order: treevo.co
Cool sleeping attire


Menopause, hormone imbalances and medications can all cause problems with temperature regulation that make it tough to get a good night's sleep. After a relaxing soak, your special senior can slip into Cool-jams pajamas, made of lightweight moisture-wicking fabric that promotes restful sleep by regulating body heat.
The fibers in the sleepwear pull heat and moisture to the surface of the fabric where it quickly evaporates and helps regulate body temperature. It feels like cotton and is lightweight and silky to the touch. The pajamas are comfortable for either warm or cool climates year-round as they draw excess heat and moisture away from the body. Available in a variety of styles and colors for men and women in sizes S-3X.
Cost: $129 for a 3-piece set
To order: cool-jams.com
Scrub-free cooking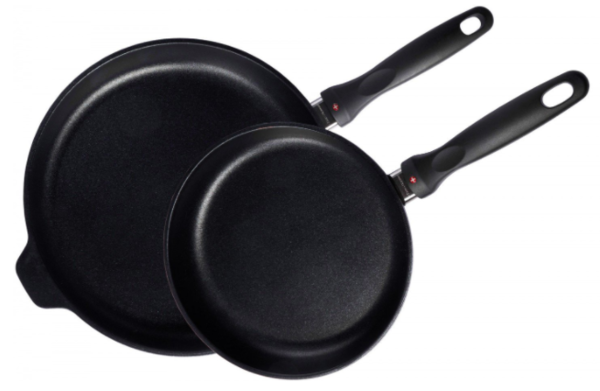 Cooking up Valentine's Day (and the other 364 days of the year) dinner just got easier thanks to the Swiss Diamond XD Nonstick 2 piece cookware set. Diamond reinforced (yes, the diamonds are real!), the pans make cooking trouble-free and clean-up a snap. Kind on sore joints, the cookware is dishwasher-safe and has ergonomic handles designed to stay cool on the stovetop. The extra thick, cast aluminum body offers uniform heat distribution no matter the cooking fuel (gas, electric, ceramic top, etc.).
Cost: $149.95
To order: SwissDiamond.com
Spruced up space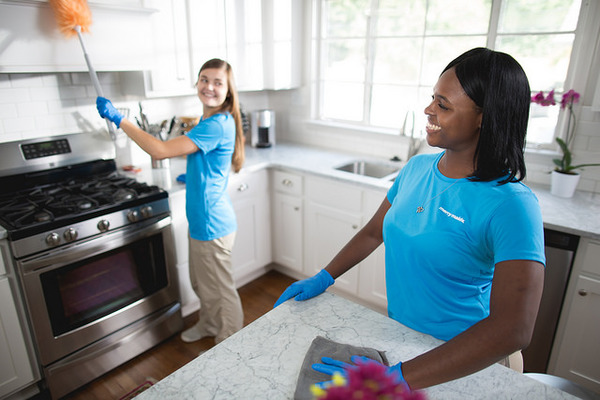 While your loved one is being pampered, help give their home space some TLC, too. Services like Merry Maids, one of the nation's largest home cleaning service providers, allow seniors and caregivers more time to be spent together or with other loved ones. You may just do your loved one's heart some good, too. According to research from the National Academy of Sciences, people who buy time by paying someone to complete household tasks are more satisfied with life.
Cost: Varies based on size and detail of space to be cleaned
To order: merrymaids.com