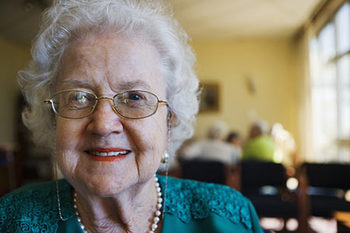 All Rights Reserved
Ask residents of a senior living community what they'd do differently if they could have predicted the future, and often the answer boils down to this: I should have made the move sooner.
Many seniors say they would have been more proactive in choosing where and how they wanted to live. They would have made different choices years earlier about their eventual care.
Next: The New Retirement Community
Ask caregivers the same question and many will say they wish they'd noticed what was happening with their older loved ones sooner and talked with them about the future.
But too often what happens is what we call a mad scramble. Parents' health declines, but they refuse help until a fall or health event makes it impossible to stay at home. Caregivers ignore warning signs and are left scrambling to find an excellent assisted living or nursing home that has space and the right care options for their loved ones immediately. Older adults enter a new community under a lot of stress and at a time when they face limited choices along with health or cognitive issues that make it hard for them to socialize and build new relationships.
Choosing a senior living community doesn't have to be this way.
When Should You Act?
For seniors facing this mad-scramble scenario down the road, the time is now to consider your options. For seniors who have the flexibility, health, and energy to do whatever they've dreamed of in their golden years, Continuing Care Retirement Communities (CCRCs) are an attractive option for those intending to live a long, vibrant life.
Many families have learned the hard way not to wait and move when they have to—better to make the move to community living a positive change by relocating when it's a choice. Skipping the denial and working through fears means that an older person has time to settle in, make friends, share meals and activities, and know that they can access additional care down the road if it's needed.
Take action:
Plan ahead, learn how to maximize your savings and get long-term care insurance.
Find out what benefits you do—or will—have access to.
Get all your legal affairs in place—you stay in control more once those documents are signed and secured.
Learn about your options and the benefits of a senior living community.
Visit a few communities in person to get firsthand experience.
Think about how simplifying your life as you age might be a joy rather than a burden.
Why Caregivers Should Care About CCRCs
Baby boomers are known for taking control of life. They have shaped and redefined every life stage they've entered, as teens and young adults and in middle age. As boomers become caregivers and then seniors themselves, they're going to do that differently, too.
It starts with overcoming misconceptions about senior living. Many members of the older generation grapple with a major prejudice: In order to be independent, you must live in your own home by yourself.
As more boomers realize that they are living longer, and there will be many stages of aging requiring various levels of assistance, they are beginning to see how limiting that definition really is.
What happens when you can't drive at night or maneuver the steps in your home or really care for your health on your own? Your world becomes small and limited. Some would take a larger and less limited life over sticking with a rigid notion of independence any day. If that's you, embrace the future today and check out some senior living options.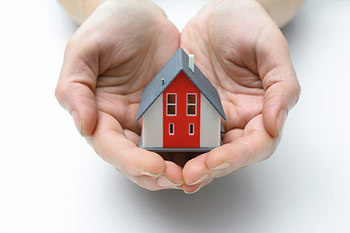 Prev: How to sell your home, FAST | Next: The New Retirement Community