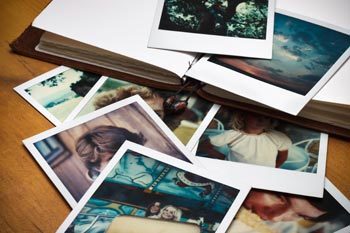 All Rights Reserved
After her husband's diagnosis of Alzheimer's disease in 2010, Barbara Klutinis wondered how they were going to get through the ordeal ahead of them. The couple began attending a support group, and Klutinis realized that she was privy to the lives of a group of people whose paths otherwise would never have crossed. A filmmaker since 1986, her documentary film The Sum Total of Our Memory examines the collective experiences of couples dealing with the disease, to help put a face to Alzheimer's.
Why is this film important to you?
Barbara Klutinis, director: When my husband was diagnosed, I felt scared and alone, and overwhelmed because I didn't know anything about the disease. I have learned a lot in making the film, particularly how to regard the disease as a caregiver. I would like to help others who are faced with the same dilemma, to ease the pain and anxiety for them just a bit. I would also like to raise Alzheimer's awareness for the general public.
The film follows three couples as they learn to live with Alzheimer's. What can we learn from their examples?
BK: Each couple was chosen for their differing perspectives, and each has a different way of dealing with the illness. Joel's reflections are tinged with nostalgia, while his wife, Janet, who suffers from the disease, shows no emotion except how happy she is. Andy is more pragmatic: "What happens if I'm not here? And how are we going to deal with it as she progresses through the disease?" And most poignant of all, "How much of your life are you willing to spend helping someone that you know maybe doesn't even recognize who you are?" Christine's humor in dealing with her husband Bob's illness is both poignant and loving at the same time. Yet her acceptance comes through in a very healing way.
Why is it important to put a face -- not necessarily a famous face -- on Alzheimer's?
BK: So much of the news these days is about famous people who come down with this disease, from Ronald Reagan to Pat Summitt to Glen Campbell, and how Alzheimer's disease is putting an end to their great careers. With all this publicity, we tend to forget that the everyday private person is just as fearful of Alzheimer's as the public one. For a long time we didn't like to use the word "Alzheimer's." Its victims were shut off from society in a back room or locked up in facilities never to be heard from again. Somewhere between the diagnosis and the palliative care of the end stages, there can be a life still lived, and that is what this film addresses.
How does Alzheimer's play into relationships between those suffering from the disease and their friends, families, and caregivers? How is that reflected in the film?
BK: The subjects talk very candidly about the effect it has on their relationships. Kathy is very outspoken about the stigma attached to her disease, and how people avoid coming around to visit for fear of "catching it." Andy, her caregiver, reflects on how he is constantly being interrupted because Kathy can't remember how to do something.
What impact does the aging baby boomer population have on the state of Alzheimer's in the United States?
BK: According to Alzheimer's Association data, "With the aging of the baby boomers, the number of Americans with Alzheimer's will likely reach 13.5 million in 2050 and could be as high as 16 million." Our health care system is going to be overwhelmed by these staggering numbers. The boomer population is not making enough noise about this coming epidemic, and, in the end, it will put a giant burden on care facilities, our heath care system, and society in general.
How is Alzheimer's care evolving in the U.S.?
BK: Several medical professionals comment on this in the film. Caitlin Morgan, the gerontologist from San Francisco, says that the medical model for heath care is still evolving and more businesses geared toward caregiving are springing up. Dr. Bruce Miller says that more and more caregivers are finding support groups through the Internet, or forming their own online support groups.
When your husband received a diagnosis of Alzheimer's, you suggested the two of you join a support group. How can Alzheimer's communities -- whether support groups or even memory care centers and adult daycare centers for those with dementia -- impact the lives of patients and their loved ones?
BK: There are 11 couples in our support group run by the Alzheimer's Association. My husband and I have been going regularly for 4 years. In group, we have the benefit of seeing directly how to navigate frequent obstacles to making this transition. We offer support to one another and brainstorm ways to circumvent stalled negotiations with the AD partner. In some ways, we have become like a family. We cry together, we listen, we offer suggestions, but, most of all, we have empathy for one another. After all, the best support comes from one who is experiencing the same thing.
What are your future plans?
BK: Well, the future plans for my film are to get it out into the world. In terms of my private life with my husband, I am trying to find the balance that my characters have achieved in my film. My husband is on a very slow progression, so I hope that we can still enjoy life together as long as we can. In my golden years, I have also taken up fly-fishing. It is in nature that I find replenishment, peace, and reflection, so maybe I will make another film about fly-fishing!