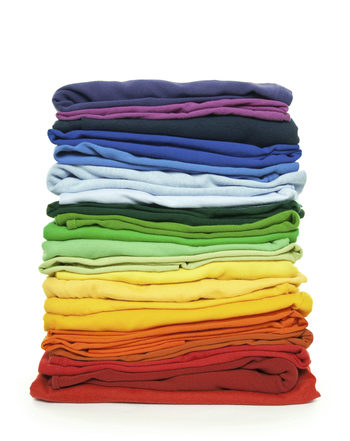 All Rights Reserved
Medical needs and advancing years can often combine to create a dreary appearance that's demoralizing to someone who once prided himself or herself on a sense of style. Help your loved one beat the blahs by preserving some of that former sense of pizzazz. Bonus benefit: The effort can cheer you, too.
Try these ideas:
Encourage a signature look.
Think Bill Cosby's university sweatshirts on his old TV show, or Fred Rogers's signature cardigans. Many women are "scarf people," or wear pearls with everything a la Barbara Bush. Play off a longtime style fetish (Dad always wore berets) or start a new one (start buying animal brooches or snazzy socks and add to the collection at birthdays or "just because").

Make snappy dressing easier.
It can be exhausting to try to coordinate an outfit every day, which is why many people reach for the same boring comfies each morning. Try providing a variety of colorful tops with all-black pants for a fail-safe look. Sticking to solids will make it easier to mix and match, too.

Go shopping.
Everybody feels perked up by something new, even when they're in their 80s or 90s. You don't have to spend a fortune -- visit consignment shops for bargains or pick up an accessory that doesn't cost much, such as socks, scarves, or lipstick.

Don't neglect hair.
Many hairdressers will make house calls, especially if they can get two or more jobs done at once -- so treat yourself, too.