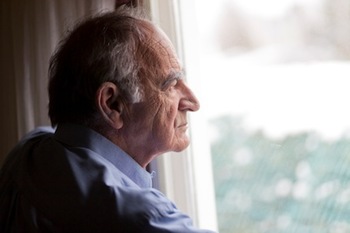 All Rights Reserved
With as many as 1 out of every 10 older adults being abused, either in private care or in an adult care facility, the work of organizations like Ageless Alliance is invaluable. Educating older adults and their families about how to know when someone is being mistreated and the ways in which to prevent elder abuse is important. The team at Ageless Alliance wants to empower families and educate the community in order to stop elder abuse entirely.
Help us understand elder abuse. What are the signs a caregiver can use to recognize whether an elder is being abused?
Ageless Alliance: People are generally way more aware of child abuse or domestic violence than they are of elder abuse. But the dynamics are very much the same: A vulnerable person is harmed physically, emotionally, or sexually and/or they are financially exploited or neglected. Usually the person who causes the harm is someone whom the older adult felt they could trust: a family member, professional, or caregiver. Elder abuse is a complex issue involving multiple types of settings, relationships, and types. Each state in the U.S. defines elder abuse differently; there is no federal definition of elder abuse. Many people will experience more than one type of elder abuse, either at the same time or at different times.
The dynamics of elder abuse are similar to those of other kinds of family violence in that the victim is reluctant to disclose the mistreatment because of fear or shame, or because they are incapable of reaching out for help. Risk factors for abuse change depending on the type of abuse. But some things that, in general, make people vulnerable to elder abuse include confusion (dementia), isolation, and needing help with day-to-day care. Abusers tend to have problems with alcohol or drug abuse or have an untreated mental health issue.
Types of Abuse
Physical abuse: Inflicting, or threatening to inflict, physical pain or injury on a vulnerable elder, or depriving them of a basic need

Emotional abuse: Inflicting mental pain, anguish, or distress on an elder person through verbal or nonverbal acts

Sexual abuse: Nonconsensual sexual contact of any kind, coercing an elder to witness sexual behaviors

Exploitation: Illegal taking, misuse of, or concealment of funds, property, or assets of a vulnerable elder

Neglect: Refusal or failure by those responsible to provide food, shelter, health care, or protection for a vulnerable elder

Abandonment: The desertion of a vulnerable elder by anyone who has assumed the responsibility for care or custody of that person
For warning signs of elder abuse, download our "Red Flags of Elder Abuse" handout.
If one suspects a loved one to be a victim of elder abuse, what steps should the family take first in getting help and reporting it to authorities?
AA: Before we go into the process of getting help and reporting elder abuse, it is important to remember that you do not need to prove that abuse is occurring before reporting your suspicions; it is up to the professionals to investigate! Making a report of suspected abuse to Adult Protective Services, the Long-Term Care Ombudsman, or law enforcement can be a bit scary, but realize that making the report is vital to stopping and preventing further abuse.
Each one of us has a responsibility to keep vulnerable elders safe from harm. You can report anonymously if you'd like. Many professionals (including, for example, doctors, nurses, clergy, bank tellers) are mandated to report suspected abuse or neglect.
Here are things to be aware of when you suspect elder abuse:
Call the police or 911 immediately if someone you know is in immediate or life-threatening danger!

If the danger is not immediate but you suspect that abuse has occurred or is occurring, call the Long-Term Care Ombudsman (within a nursing home/assisted living facility), police (if a crime has occurred), and/or Adult Protective Services program in your area (for all other types of abuse). Here is link to reporting numbers and other helpful information, organized by state: http://www.napsa-now.org/get-help/help-in-your-area/

When making a call to report abuse, be ready to give the name, address, and contact information of the person you suspect is abused or neglected, and details about why you are concerned. Here are a few questions you may be asked to gain more insight into the nature of the situation:

Are there any known medical problems (including confusion or memory loss)?
What kinds of family or social supports are there?
Have you seen or heard incidents of yelling, hitting, or other abusive behavior?

Be aware that you will be asked for your name, address, telephone number, etc., but most states will take the report even if you do not identify yourself. The professionals receiving your report are prohibited from releasing your information, and they may not disclose your identity to the alleged abuser or victim.

Eldercare locator, reached by telephone at 800-677-1116 or online at http://eldercare.gov/Eldercare.NET/Public/Index.aspx, has specially trained operators who will refer you to a local agency that can help. They are open Monday through Friday, 9 a.m. to 8 p.m. Eastern Time.
How can communities get involved and informed about elder abuse?
AA: Every day is an opportunity to spread awareness about what elder abuse is and how to prevent it! Some major holidays also provide natural opportunities to start a conversation about elder justice -- for example, Mother's Day, Father's Day (or the period between them), and Grandparents Day.
World Elder Abuse Awareness Day (WEAAD) occurs every year on June 15 and is a day that we honor and remember the victims and survivors of elder abuse. This is also a time to pledge ourselves anew to the cause of elder justice! We use this annual event as a way to re-remind and motivate individuals to actively make a difference in their communities.
Here are some ideas of things you can do any day to get involved:
Wear purple and tell people why you are wearing purple!

Visit an elderly friend or relative and give them the "Protect Yourself" handout in the Action Kit.

Educate others about elder abuse -- put out information at your place of work, school, or house of worship (see the Action Kit for table tents, handouts).

Donate $10 to your favorite elder abuse nonprofit organization in honor of the 10 out of 100 older Americans who are abused each year.

E-mail five friends, encouraging them to check out Ageless Alliance.

Talk to your children about aging and explain that, contrary to what they may see in the media, growing older is a natural process, not a bad one!

Add "I stand for dignity, I will not stand for elder abuse!" or "Take a stand against elder abuse, join www.agelessalliance.org" to your email signature.

Take the "I Will" pledge. Fill it out and send it to us.

Check out the "Get Involved" or the Action Kit pages to find more ideas!
What support does Ageless Alliance offer for loved ones of a victim of elder abuse?
AA: Frustrated, angry, powerless, and alone are common words used to describe the feelings of both elderly victims and family members who find out about abuse or neglect. Invariably, those who have been impacted by abuse want to do something to help ensure that what happened to them will not happen to someone else. People from all backgrounds across the country have joined Ageless Alliance: junior high school kids, hair dressers, college students, attorneys, caregivers, and retirees -- all seeking ways to get involved and make a difference in their communities. Ageless Alliance was created to empower people to make their voices heard and to take action to eliminate elder abuse in America. Taking action for elder justice makes people feel better and spreads the word so that others do not fall victim.
Ageless Alliance also provides the elder justice community with a place to pay tribute to victims and survivors of abuse and the heroes who have helped them. Anyone can upload a picture and short story about their experience and post it as a Tribute on the Ageless website. It's free and it can be shared on Facebook or other social media. Make a Tribute today at http://agelessalliance.org/index.php/tributes/.
Ageless Alliance provides ideas, opportunities, and resources that allow members to take action locally. Besides the ideas listed above, we also share new information, research, cases, and tips for elder abuse prevention through our different social media platforms.
Check out our Twitter, Facebook, and Blog for inspiration, education, and empowerment!
Together we are working to replace the frustration, anger, isolation, and powerlessness felt by those victimized by abuse with positive impact, unity, and empowerment!