6 Foods That Weaken Bones
96% helpful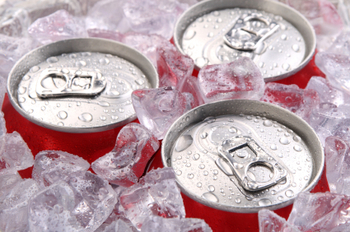 To build and maintain strong bones, eating the right foods makes all the difference. By the same token, certain foods can actually sap bone strength by leaching minerals right out of the bone, or they block the bone's ability to regrow. Surprisingly, some of these are foods we eat lots of every day. Here, the six biggest bone-sappers:
1. Soft drinks
Soft drinks pose a double-whammy danger to bones. The fizziness in carbonated drinks often comes from phosphoric acid, which ups the rate at which calcium is excreted in the urine. Meanwhile, of course, soft drinks fill you up and satisfy your thirst without providing any of the nutrients you might get from milk or juice.
What to do: When you're tempted to reach for a cola, instead substitute milk, calcium- and vitamin D-fortified orange juice, or a fruit smoothie made with yogurt. Or just drink water when you're thirsty, and eat a diet high in bone-building nutrients.