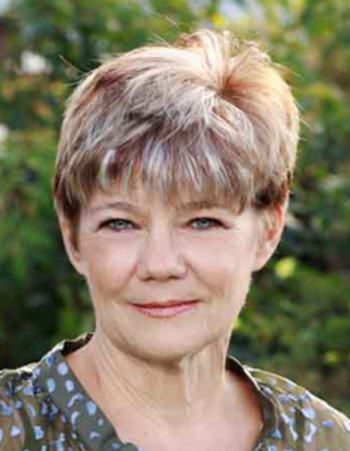 All Rights Reserved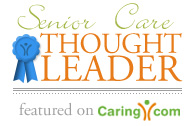 As a registered nurse, Shelley Webb had plenty of professional experience as a caregiver. But when her own father, who had dementia and congestive heart failure, moved in with her, she realized just how much help thousands of families around the nation need as they care for their aging loved ones at home.
Here you can learn what motivated Shelley to keep her father with her, plus what she thinks other home caregivers need -- from education to social media.
And see where to get more information about Shelley, so you can read about her belief that intentional caregiving can bring meaning and enjoyment to both the caregiver and the person being cared for.
Who Is Shelley Webb?
Registered nurse and geriatric care manager Shelley Webb has decades of professional experience, but she also has the personal wisdom that comes from hands-on, in-home care for her father. Now a speaker and writer, she hosts the Intentional Caregiver website, is president of the Eldercare Support Groups, is an expert contributor at ShareCare.com, and is a volunteer advocate for the Alzheimer's Association.
What Led Shelley to Senior Care
I became a nurse at the age of 19 and mainly worked with premature and sick babies and dialysis patients. When my father unexpectedly came to live with me at the age of 84, it was immediately apparent that his dementia was not just the usual forgetfulness that comes with aging, but something much more serious. He also had congestive heart failure. I had two choices: learn more about my father's conditions and how to become a hands-on caregiver, or place him in a home. I was bound and determined to keep him at home because I knew he wouldn't survive being placed in any type of residential care for longer than a couple of months.
Ironically, caring for babies and caring for elders have many similarities. They both are vulnerable to conditions in the outside world; they both need extra clothing or environmental changes for warmth; they both need help with activities of daily living . . . and then, of course, there is the obvious similarity: diapers.
Why Shelley Cares
For generations before us, families have remained intact and seniors have been regarded as wise and learned, people who were worthy of care and were at the top of the family hierarchy. Times changed and seniors began to be placed into the care of others who had no connection with them and did not appreciate them as worthwhile human beings. They became patients.
This is sad, but, having worked in several nursing homes during my clinical rotations in nursing school, I saw terrible conditions. I know that many improvements have been made, but the picture that remains in my mind is not a good one. What I know is that with the services and technology that we now have available, elders can be kept in their homes longer. And if family members are willing to become caregivers, elders can remain at "home," whether it be their home or a family member's home, for an even greater period of time. When or if placement is required, family caregivers can make a huge difference in the care that the elder receives.
But caregivers need help or they will become burned out or, worse yet, succumb to the statistic that says 50 percent of caregivers die before the person for whom they are caring. Caregivers should not be expected to give up their lives in order to care for a family member. It's my passion to support the caregiver so that both the elder and the caregiver can enjoy a fulfilling life.
What Shelley Wishes She'd Known Sooner
You cannot do it alone, you should not do it alone, and no one expects you to do it alone. We put that burden on ourselves. We decide that if we cannot handle the caregiving role alone, then we are weak and a failure. That's so untrue.
Gather a caregiver team. The team can consist of family members, close family friends, professionals, home health care agencies, etc. Keep a binder with information about this team and what roles they will play.
Biggest Issues in Senior Care Today
The sheer numbers of aging seniors and the percentage of those seniors who will be diagnosed with Alzheimer's disease or another type of dementia is staggering. Where will the money come from to pay for their care? How will family members be able to continue to work in order to maintain an income, retirement benefits, and social security contributions when they have one or more family members for whom to provide care?
It is said that 100 percent of those who are diagnosed with Down syndrome will develop dementia if they live long enough -- we are finding that to be true. We are also seeing more dementia in those who have been injured at war or while playing sports.
Inevitably, the families are going to become the ones who will be responsible for care, so education on caregiving needs to be put into place earlier. More support systems for caregivers need to be put into place in order to save unnecessary expenses for medical care, both for the senior and the caregiver.
Money for home health care and hospice needs to be priority. And homes need to be designed with seniors and caregiving in mind.
Words of Wisdom
I think [motivational speaker] Jim Rohn said it best: "One person caring about another represents life's greatest value."
And my mantra with regard to dementia: The rule with dementia is that there are no rules.
Why Social Media Matters
I'd just like to mention the benefit of social media to caregivers. As caregivers, we can't always get out as much as we'd like to, and social media is a great place to meet other caregivers who can offer advice, support, and empathy.
Twitter has a multitude of caregivers and professionals in caregiving. If you're on Twitter, simply do a search for caregiver, caregiving, eldercare, dementia, or alzheimer's and you'll find many people to follow and chat with. There are also some tweetchats in which to participate (#eldercarechat, #alzchat, #agingchat, #caregivingchat, #carechat, and VNSNY chat to name a few).
Facebook has several very active groups for caregivers, including Caregivers and the Eldercare Community, Defender of Caregivers, Caregiver Canada, and Alzheimer's Caregivers.
Just remember that these are public forums, so do be careful about the information that you are sharing.
There are also a few private groups where you can share information without fear of your Facebook friends seeing it or even knowing that you are involved in the group.

Intentional Caregiver website


Shelley Webb on Facebook


Shelley Webb on Twitter


15 Things You Must Do to Care for Yourself While Caring for an Aging Loved One