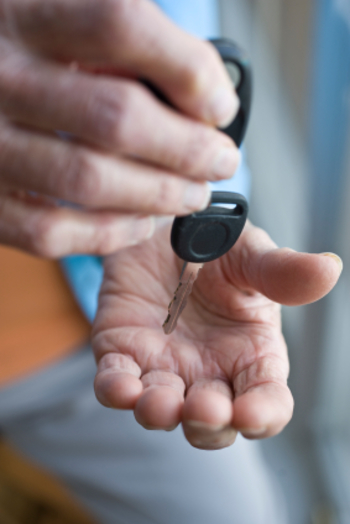 All Rights Reserved
What to expect
Many older adults say that losing their driving privileges is one of the most difficult and limiting aspects of aging. Fortunately, there are a growing number of services in most communities to provide rides to essential meetings, medical appointments, and life-prolonging social engagements. The greater difficulties may be in locating and weaving together a number of services to cover all transportation needs -- and in convincing the person you're concerned about to accept and try out options.
Cost alone may not be the deciding factor when choosing a service: Availability, dependability, ease of use, and other personal factors may trump that. But cost often determines whether a particular provider will be a feasible choice.
The possible options can be grouped into a few categories:
Free services: From informal arrangements with friends and family members to transport services dedicated to getting patients to appointments, a number of sources provide free transportation to riders in need. Learn more.
Low-cost services: With a little advance planning, it's fairly easy to find a number of inexpensive transportation options -- including transit and rideshare services, mass transit, and paratransit. Some of them also offer money-saving fares for older adults and frequent or disabled riders. Learn more.
Medium-priced to expensive services: For people who prefer privacy and the ability to schedule transportation flexibly according to needs, taxi and private car services may provide fitting solutions. Learn more.
How to get started
One of the challenges of arranging services to cover transportation needs is that there's generally no single source summarizing the available local options. Most people find that the best solution is to make a plan, putting together a number of different services to meet different requirements, such as time of day, type of destination, and flexibility in scheduling. The links and advice offered here should provide all you need to get started.