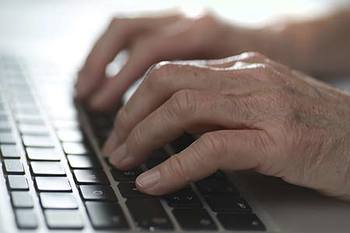 All Rights Reserved
It's likely you're familiar with online reviews about restaurants, movies, cars, and various other products and services, but did you know that online reviews are also playing an invaluable role in senior care? Choosing a professional senior care provider for an aging or ailing loved one can be challenging, and often home care, assisted living, skilled nursing care, or hospice services are needed urgently.
To help ease the search for families and seniors, Caring.com has offered a Senior Care Directory with consumer ratings and reviews since 2009. Here's what you need to know to best take advantage of this free resource to help you find the right senior care provider for your family's unique needs, preferences, and situation:
1. Reviews have changed the way families search for providers.
As a consumer with relevant experience and pertinent feedback, your reviews about providers really matter to other families seeking care. In Caring.com's ongoing customer satisfaction surveys, online reviews have been consistently ranked among the top five considerations when choosing a care provider.
As the volume of reviews has increased in our Senior Care Directory, people searching for local providers are now more likely to click on listings with reviews and skip listings without reviews. Site visitors are also submitting requests for more information -- or service inquiries -- up to two to five times more on listings with reviews than on those without reviews in the same geographic region.
2. Not everyone can post a review.
In order to post a review on Caring.com, you must have firsthand experience with the listed provider, whether as a current or former client, a friend or family member of a current or former client, or as a visitor to the senior living community. Current and former employees (and other paid representatives) of the listed provider cannot post reviews, and the listed provider's competitors likewise cannot post reviews. More information about who can and who cannot post reviews is included in the Review Guidelines.
3. There are multiple ways to post a review.
Know exactly where your loved one's professional caregiver or senior living community is listed in Caring.com's Senior Care Directory? Great! You can click the "Write a Review" link on that listing page to submit your feedback. Not sure? No problem! You can submit your review through a general submission form for any provider in the directory. We also receive reviews from consumers by phone and via postcards distributed to assisted living residents and home care clients.
4. Reviews aren't instantly posted.
We don't automatically post all reviews we receive. Instead, our staff reads review submissions and makes a decision about whether or not an individual review meets the guidelines before the review is posted. With reviews submitted via the provider listings in the Senior Care Directory, we typically complete our analysis within three business days.
When you submit a review, you'll receive an e-mail acknowledging the receipt of your review from Caring.com. When an approval or rejection decision is made about your review -- and it is or isn't posted on our website -- you'll likewise receive an e-mail notification.
5. Reviews can be positive, negative, or in between.
When it comes to the nature of online reviews, myths abound. Some consumers think Caring.com won't post negative reviews about advertisers; some listed providers think only disgruntled customers (or their competitors and former employees) post reviews.
The truth is: Reviews on Caring.com can be positive or negative (or in between) and will be included or rejected based only on adherence to our Review Guidelines. When approving or rejecting reviews we receive, we do not consider whether the listed provider is an advertiser, and we have a range of measures in place to help ensure the integrity of our online reviews program.
In looking at data for all reviews currently posted on Caring.com in all categories of care:
77% of reviews are positive, with 4 or 5 stars.
13% of reviews are negative, with 1 or 2 stars.
The remaining 10% of reviews are rated 3 stars, in the middle of the scale.
6. You can change or retract your review, and your review can be challenged and removed.
We know that your experiences and opinions of a senior care provider can change over time, and you may decide to change the rating you've previously posted on Caring.com. You can contact Caring.com at any time to retract a review you've submitted and/or resubmit a new review.
We also have a process for contesting reviews. If you or a listed provider read a review on Caring.com with factual errors, we encourage you to contact our team. While we can't guarantee or verify the accuracy of the opinions shared by individual reviewers, we are willing to follow up with reviewers to collect more information to help evaluate reviews against our guidelines.
Share your experiences to help others, and to help Caring.com empower others who are searching for senior care. Post a review on Caring.com now, and/or add a comment below about how we can better help your search for quality senior care providers through the reviews program on Caring.com.