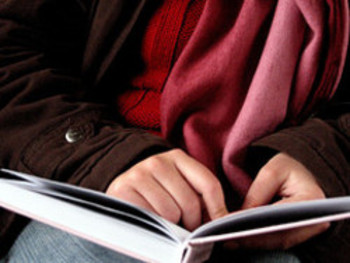 All Rights Reserved
The editors of Caring.com recommend these books for caregivers:
A Guide for Caregivers
By Maria M. Meyer, Mary S. Mittelman, and Cynthia Epstein, with Paula Derr

Written for family and paraprofessional home caregivers who are caring for aging friends, family, or clients with Alzheimer's disease or other dementias. Offers practical advice on everything from safety-proofing a home to paying for care.
See excerpts at Caring.com/alzheimer's
The Experts' Guide to the Best Diagnosis and Treatment for Memory Problems
By P. Murali Doraiswamy and Lisa P. Gwyther, with Tina Adler

A detailed, user-friendly look at the latest on identifying and living with Alzheimer's. Many insider tips and examples from a Duke University psychiatrist and the founder of an award-winning family support program at the Duke Center for Aging.
A Simple Guide for Caregivers
By Joy A. Glenner, Jean M. Stehman, Judith Davagnino, Margaret J. Galante, and Martha L. Green
Short, list-filled overview for family caregivers. Especially good: sections on communication and on identifying and managing problem behaviors.
A Groundbreaking Approach for Everyone Dealing With the Disease
By Joanne Koenig Coste
This approach -- called habilitation -- emphasizes relating to people with Alzheimer's in their own reality. Very practical ideas on how to talk, react to behaviors, and maintain a high quality of life for the affected person.
By Daniel Kuhn
Concerns in the initial stages of Alzheimer's are different from later ones. A compassionate beginner's guide, covering such issues as what plans to make now and whether to tell others.
A Family Guide to Caring for Persons With Alzheimer's Disease, Other Dementias, and Memory Loss in Later Life
By Nancy L. Mace and Peter V. Rabins
First written in 1981 (and since updated several times), it's a classic in Alzheimer's caregiving. Provides a soup-to-nuts overview, beginning with "What Is Dementia" and ending with directions on future research.



2010 Update
Make sure to check out our editors' picks for best Alzheimer's books for 2010.