10 Questions to Ask After a Stroke
82% helpful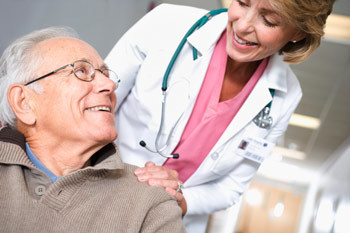 If your parent has suffered a stroke, the future may seem very uncertain. Now is the time to organize medical care and figure out how to make the transition from the hospital to home as smooth as possible. Ask your parent's doctors and nurses the following:
How long can we expect recovery to take?
There's no set timeline for recovery, but the doctors and nurses should be able to give you some idea of what your parent's prognosis will be, including how much care he'll need and what limitations to expect. The extent of your parent's disability depends on the severity of his stroke and the area of the brain affected. If he'll need more care than you can provide, now is the time to make plans.
What specialists and therapy might help my parent regain skills and functions?
Your parent may benefit from a team of specialists, including the following:
Physical therapists help with exercises to improve mobility and functional independence.

Occupational therapists help patients relearn how to perform the activities of daily living.

Speech therapists help with communication problems, cognitive disorders, and swallowing difficulties.

Recreational therapists improve quality of life and promote independence through recreation.

Nutritionists design and supervise healthy diets.
Ask your parent's doctor which types of therapy might be most beneficial and whether your parent's insurance covers them.