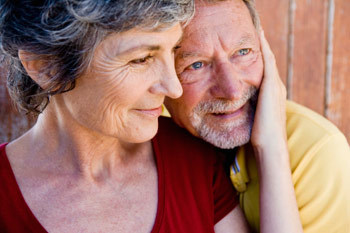 All Rights Reserved
If your parent has suffered a stroke, the future may seem very uncertain. Now is the time to organize medical care and figure out how to make the transition from the hospital to home as smooth as possible. Ask your parent's doctors and nurses the following:
How long can we expect recovery to take?
There's no set timeline for recovery, but the doctors and nurses should be able to give you some idea of what your parent's prognosis will be, including how much care he'll need and what limitations to expect. The extent of your parent's disability depends on the severity of his stroke and the area of the brain affected. If he'll need more care than you can provide, now is the time to make plans.
What specialists and therapy might help my parent regain skills and functions?
Your parent may benefit from a team of specialists, including the following:
Physical therapists help with exercises to improve mobility and functional independence.

Occupational therapists help patients relearn how to perform the activities of daily living.

Speech therapists help with communication problems, cognitive disorders, and swallowing difficulties.

Recreational therapists improve quality of life and promote independence through recreation.

Nutritionists design and supervise healthy diets.
Ask your parent's doctor which types of therapy might be most beneficial and whether your parent's insurance covers them.
5 More Post Stroke Questions
What kind of equipment might make our lives easier?
Depending on the extent of your parent's disability, you may want to look into special equipment to help him with his daily activities. Your parent may need a wheelchair or walker, a special mattress, or braces to support his affected side. The doctors and nurses will work with you to find the right equipment; you can purchase or rent most of it from medical supply companies.
What kind of dietary restrictions should we follow?
It's likely your parent will need to make changes to his diet, but the thought of implementing those changes may daunt you. The doctors and nurses can help you figure out the best diet for your parent. Ask what foods are good for general cardiovascular health, what foods he should limit, and how to control portion size. If you need more assistance, ask for a referral to a nutritionist who specializes in helping stroke survivors.
What type of exercise program should my parent follow?
Regular exercise can help your parent feel more energetic, lose weight, lower his blood pressure, and reduce his cholesterol level. But depending on the extent of your parent's disability, you may need an expert to design an appropriate exercise program. Ask for a referral to an exercise therapist who specializes in stroke rehabilitation.
What medications will my parent need to take -- and what are the likely side effects?
The doctor has probably prescribed a bewildering array of different medications to your parent. Make sure you understand each medication and its potential side effects. For each medication, ask:
How often should my parent take it?
If he misses a dose, should he take it late or skip it?
Should he take it before, during, or after a meal?
Is there anything my parent should not take, eat, or drink with this medication?
What side effects might we expect?
Will my parent need any follow-up tests to make sure the medication is working?
What kinds of follow-up appointments will my parent need?
Ask what doctors he'll need to see and whether your insurance will cover those appointments.
More Questions to Ask Following Stroke
What can we do to minimize the risk of another stroke?
Most stroke survivors are at a higher risk for a second stroke. The doctors and nurses can offer practical advice and referrals to specialists such as exercise therapists and nutritionists.
What should we do if we think he's having another stroke?
Be aware that a second stroke may not exhibit the same symptoms as the first. Ask the doctor for a list of signs to look out for and specific steps you should take if you see them.
Are there any local support groups we can contact?
Your parent's doctors and nurses are a great source of information about the support network and other resources available for stroke survivors and their families. Don't hesitate to ask them for local referrals.