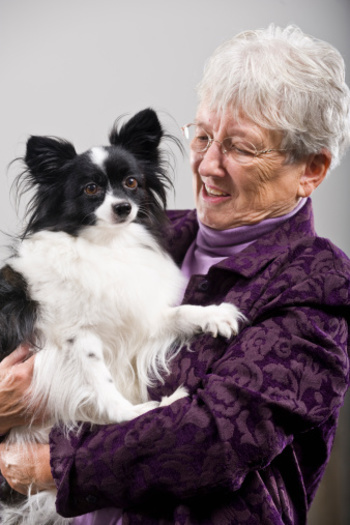 When kids are visiting someone with moderate-stage dementia, try supplying a "prop" to make the visit more pleasant for everyone. A prop gives both parties a focal point for attention and conversation. That can break tension or simply provide a starting point for conversation.
Great possibilities:
A toy (especially if it's something that might resonate with your loved one, such as a baby doll, tea set, toy tools, or a train set)

A picture book that one party can read to the other

A pet

A musical instrument that can be performed

An iPod or other gadget to introduce

A treat to eat -- even better if it harkens back to the past for the person with dementia, such as Girl Scout cookies or candy from a hometown confectioner's.
Of course, props don't just work with kids; any visitor can break the ice and create a warm visit this way.