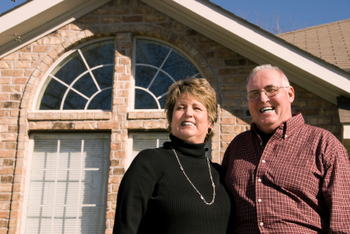 If you find yourself in charge of finding your parents' next living situation, you'll need answers -- lots of answers. Explain to your parents that in order to help them, you'll need their assistance in filling out this worksheet. Block out some time to sit down together and come up with the information you'll need to find the right home for your parents.
Get a clear picture of your parents' health.
Before you make any decisions about the type of housing to look for, you'll need to know how much assistance your parents are likely to require, what medical conditions they need help with, and how their mental health, especially memory, might influence the choice. (Fill out a separate health worksheet for each individual.)
Question

 

Answer

(leave space to write notes)

Follow-up steps

Done (check off)

Who is your primary care physician? Are there any specialists you see regularly?

 

Get contact info for each doctor, in case you need to find out more about your parents' health.

 

Which daily tasks are presenting a challenge for you?

 

Make a list to discuss with potential care providers and assisted-living facilities.

 

What prescription drugs are you taking?

 

Make a list that includes dose and prescription frequency.

 
Will Insurance Pay for Housing?
Sort out your parents' insurance coverage.
Which types of housing and help are covered by insurance varies wildly from policy to policy and from state to state. Public and private coverage can be confusing and arcane, but to assess which housing options are viable, you'll need to know which policies your parents hold. The big players are Medicare, Medicaid, and private insurance (sometimes provided by a former employer or through MediGap).
| | | | |
| --- | --- | --- | --- |
| Question | Answer | Follow-up | Done |
| Do you have any private insurance? Do you have a MediGap policy? Does your former employer provide health benefits? |   | Find out where the documentation is and make a copy. |   |
| Are you covered by Medicare? Which Medicare plan covers your prescription drugs? |   | Find out where the documentation is and make a copy. |   |
| Do you have long-term care insurance? |   | Find out where the documentation is and make a copy. |   |
Financial Details
Go over the details of your parents' finances.
Determining what your parents can afford will go a long way toward shaping your list of options. Many parents will be reticent to talk about this sensitive subject and -- depending on their mental state and your relationship with them -- they may suspect that you're angling for access to their money for personal gain. Explaining to your parents what long-term care is likely to cost (the average fee of a private room in a nursing home has reached $75,000 per year) and what financing options are available may help them understand your need to know.
| | | | |
| --- | --- | --- | --- |
| Question | Answer | Follow-up | Done |
| How much money do you have saved? |   |   |   |
| Where is it invested? Do you have a checking account? Savings account? A brokerage or investment account, including IRA or 401(k)? |   | Create a spreadsheet with a list of assets, their location, account numbers, balances, and contact information. |   |
| Do you receive social security payments? How much are they and when do they arrive? |   | Add to spreadsheet, find out where the documentation is and make a copy. |   |
| Who can access these accounts? Are any of these accounts jointly held? |   | Make a list of who has access to each account and find out how to transfer power of attorney to a family member should your parents' condition decline. |   |
| Is there any other income you expect in the future from investments, a pension, or government benefits? |   | Add this to the spreadsheet. |   |
| Have you had your home appraised? If so, how much is it worth? How much is paid off? How much are monthly mortgage payments? Do you want to keep your home? |   | Make a note in the spreadsheet. Follow-up questions for self: What will it cost to maintain the home? Consider whether a reverse mortgage is a good option. |   |
Housing Preferences
Listen carefully to your parents' goals and preferences.
Keeping your parents engaged and occupied as they age will be important for their happiness. Asking the right questions now can help you find the kind of environment that will enhance their well-being. Be patient with your parents and allow them to contemplate their goals and desires. Their answers should guide your housing search.
| | | | |
| --- | --- | --- | --- |
| Question | Answer | Follow-up | Done |
| What social activities or hobbies do you most enjoy? |   | Make a list to use when assessing facilities |   |
| What is most important to you in a home? (Would you rather have lots of company around or maintain as much privacy as possible? Do you wish to be within walking distance of shops? Does a busy, activity-driven facility appeal to you or a serene, quiet place?) |   | Make a list to use when assessing facilities. |   |
| What do you hope to accomplish in the years ahead? (Spend time with grandchildren? Volunteer? Learn new skills?) |   | Make a list to use when assessing facilities. |   |
Assess Your Options
Keep this worksheet and all of the backup documentation you gather in one place. You'll be referring to it a lot as you research housing options. Use what you've learned about your parents' wishes and their financial and medical limitations to narrow your list of choices. Help with this process may be available at your local Area Agency on Aging.