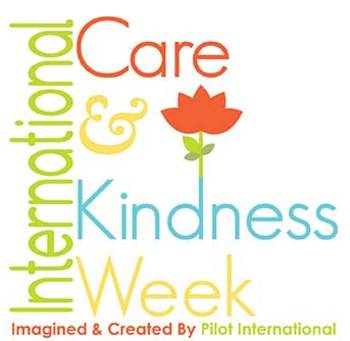 All Rights Reserved
Here at Caring.com, we know that family caregivers often go overlooked for the many roles they play for their loved ones. Pilot International seeks to change that. With a multigenerational cohort of members that are called to "Care more," they are moving that mission a step toward honoring the unique needs of family caregivers. We talked to Executive Director Melanie Schild and President Judy Langley about their vision behind helping family caregivers, and here's what they have to say. Founded in Macon, Georgia, in 1921, Pilot International has been dedicated to serve for almost a century. Originally designed as a volunteer service organization for business and professional women, Pilot International has since expanded to include men and women from around the globe and in all walks of life.
Tell us more about the history and mission of Pilot International, and how the organization's code of ethics -- written in 1926 -- are being applied today.
Melanie Schild and Judy Langley: The historic inspiration for the name was the riverboat pilot who would steer a true course through calm or troubled waters, Thus, for almost 100 years, Pilots have served under the motto "True Course Ever." Today's Pilots find their "true course" through our charge to do more, care more, and be more every day. The code of ethics written in 1926 is applicable to our members today. All members are expected to be diligent, ethical, considerate, and kind in all areas of service to each other and to their communities. The code of ethics asks that each member be visionary and see beyond their own personal needs to the needs of our communities, and to aspire to find ways to fill those needs by volunteering, funding, or bringing awareness.
What led to Pilot International's focus on family caregivers and the launch of the Pick Me Ups program this year? Can you give our caregivers a brief overview of the program?
MS and JL: Pilot International is a 92-year-old organization and, as organizations approaching their 100-year mark often do, it has stopped to evaluate its focus and initiatives. After conducting research among its membership, it became evident that Pilot clubs had been working in the area of taking care of families for years, but they really didn't know how to define that effort. Caring for family members is something that all of us will do at one point in our lives, so we felt this was a universal concern that our membership could address in their communities. Showing kindness and love to family caregivers and helping raise awareness of the sacrifices these caregivers make for their loved ones is the purpose of the Pick Me Ups program. We hope to lift the spirits of those unsung heroes we call family caregivers.
Do you have personal experience with caregiving or senior care that has informed or inspired your work at Pilot International?
MS and JL: We have seen friends go through the struggles of taking care of a family member with an illness or a disease. The emotional toll can be overwhelming. Sometimes just knowing that someone cares and recognizes your efforts makes a difference.
What are you hoping to achieve with the Pick Me Ups program? What are some of the ways that family caregivers can benefit from it?
MS and JL: We want to educate not only Pilot club members but all individuals about the challenges of caregiving and encourage them to provide Pick Me Ups gifts to caregivers. Through this program, individuals can also connect with agencies and businesses in their community to help others understand the important role caregivers play in the lives of others. Through Pick Me Ups, many communities will learn about the challenges and needs of caregivers and why they need our support.
Pick Me Ups provides caregivers with some fun and peace through the Pick Me Ups gift they receive and through resources provided by the Pilot club in their area. Pilot International is working with organizations around the world to bring more resources to the attention of our clubs to share with caregivers as we move forward.
Pilots are very excited about this new initiative to connect caregivers with supportive resources and gifts.
How is your organization's membership across the U.S. participating in the Pick Me Ups program? Do folks have to join Pilot International to support the program, or are there ways that people who aren't local chapter members can also participate?
MS and JL: Pick Me Ups is an outreach program, joining members and nonmembers in communities where there are Pilot clubs. The only requirement is a desire to advocate for the needs of caregivers and to raise awareness in your community for resources to support caregivers' daily challenges. Anyone can participate by contacting Pilot International at pickmeups@pilothq.org. They will receive more information on ways to support the program and get in touch with the local Pilot club where they live.
Your organization has been instrumental in establishing the second week of November as "International Care and Kindness Week." Tell us more about this special observance, how it came about, and what's involved.
MS and JL: International Care and Kindness Week was created to bring awareness to how simple acts can change a day, a life, or the world by simply showing someone you care.
While Pilot Clubs are doing Pick Me Ups all year, we wanted to highlight a special time of year that everyone in the community could come together to focus on the importance of showing care and kindness to those who are in our lives. We have materials on our website providing ideas for communities to give a little Pick Me Up to a caregiver or friend in need. Sometimes a little gift or kind word is just what we all need to be reminded that care and kindness are present in our lives. We also have the "Get Real -- Show You Care" campaign, which encourages families to put their electronic devices down during mealtimes, both at home and in participating restaurants.
Melanie, during your career, you've been involved in initiatives focused on women's self-esteem, empowerment, and friendship. How do you think these matters affect family caregivers, and vice versa, what are your thoughts about the impact family caregiving has on women's feelings of self-worth, social relationships, and empowerment?
MS: In 1999, I helped create International Women's Friendship Day to help celebrate the difference women's friendships make in the lives of women. Often family caregivers, in their efforts to take care of their loved ones, end up giving up social interaction with friends and stop engaging in social activities so that they can use that time to take care of the family member in need. That is probably the biggest mistake we can make. Those interactions help with us deal emotionally with what we are facing, and it has been proven that friendship helps keep us healthy not only mentally but physically as well. As women caregivers, we have to be careful not to lose our sense of self and who we are.
Taking care of ourselves is the best way to take care of our loved ones. Judy, explain to us how your years as a special education teacher made you view this important work with family caregivers.
JL: As a special education teacher, I had many interactions with parents of the students I taught. Helping them understand their child's abilities as well as their challenges on an individual basis was always a way to assure the parents. Parents of trainable mentally disabled children and autistic children seemed especially committed to not only raising and educating but, in some respects, caregiving for their children. They often became the best advocates for their children and others affected by similar challenges. Their lives were centered around the needs of their special child. I made great efforts to provide opportunities for these parents to discuss their issues and support one another. I provided training for parents on how to best assist their child. I also provided education on available programs, such as occupational therapy, physical therapy, speech therapy, and adaptive physical education. A special joy was having these students participate in a play or musical performance for their family members. The students treated their parents to special gatherings at school for Thanksgiving and Mother's Day. Through such activities, we tried to honor these parents and caregivers.
Is there anything else about Pilot International or the Pick Me Ups program for family caregivers that I haven't yet asked and that you'd like to share?
MS and JL: In addition to our Pilot Clubs, we also have Anchor Clubs for high school students. We are working to get them involved in giving Pick Me Ups to youth caregivers in their community. According to a 2005 report by the National Alliance for Caregiving, there are estimated 1.3 million youth caregivers between the ages of 8 and 18. These children can be socially isolated and overwhelmed due to trying to keep up with schoolwork and help care for a sibling, parent, or grandparent. We are excited about helping our Anchor Clubs reach out to these youth caregivers through Pick Me Ups with support and friendship.