Parkinson's Disease: How to Keep Up With the Latest Research
100% helpful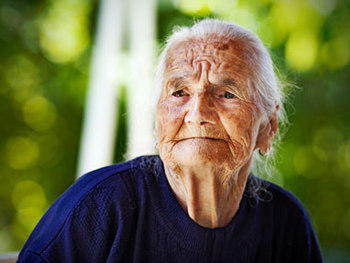 Quick summary
Keeping up with the latest research on Parkinson's disease helps you make sure the person you're caring for is getting the best drugs and care available. Here's how to stay on top of the news.
Surf smart
"If you go to Google and type in a disease, you're going to get two-and-a-half-million pages. And it's very hard to filter out what's good and what's not good," says Naomi Miller, manager of consumer health information at the National Library of Medicine (NLM). "It's better to start with a site that you trust and then branch out from there."
MedlinePlus.gov, the NLM's consumer-friendly health website, is one such starting point that can guide you to other carefully vetted sites. Most .gov and .edu sites are trustworthy. Websites of major medical centers or professional societies, such as the American Academy of Neurology, can also be good sources. So can volunteer health organizations -- but, Miller cautions, "you have to look at what they are and what their purpose is -- do they just want to get your money?"
To judge a website's credibility, it's worth viewing the NLM's online tutorial, Evaluating Internet Health Information.
Tap into Parkinson's patient advocacy groups
The following reputable nonprofit Parkinson's disease organizations post news about the latest studies on the illness, as well as information on scientific projects that they're funding.
Their research updates vary in format from quarterly print magazines to monthly e-mails. Depending on the organization, you can subscribe to these publications for free and have them delivered by snail mail or e-mail, or read them or download PDF versions online.
For example, the National Parkinson Foundation features its Research Reports section in its quarterly Parkinson Report magazine. It also monitors promising experimental therapies in a document called "What's Hot in Parkinson Disease?" updated monthly; look for it on the foundation's home page.
The Michael J. Fox Foundation's Parkinson's in the News posts news articles relating to Parkinson's disease from mainstream media outlets and press release services. And under its MJFF Viewpoints, you'll find occasional News in Context interviews with leading scientists who comment on Parkinson's disease-related studies.