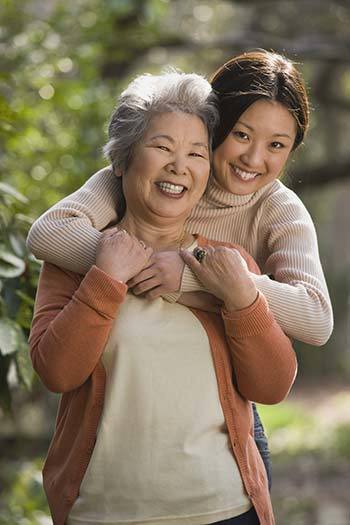 All Rights Reserved
What It Is:
Any time a frail senior has to make a transition, worry runs high. Whether you're moving a loved one from the hospital to a rehabilitation facility, a facility to home, or home to hospital, there are many potential pitfalls.
Next Step in Care is a practical tool that you -- the family caregiver -- can use to help make the transition go more smoothly.
Next Step in Care was created by a working group of nationally recognized experts with backgrounds in hospital safety, transitions, quality improvement, nursing, and health literacy. This evidence-based resource was spearheaded by Carole Levine, a well-known advocate for caregivers and the director of the Families and Health Care Project at United Hospital Fund. Together, the team drew from careful and detailed research. By watching many families go through the discharge and transition process, the researchers identified the most common challenges and dangers and created a set of practical, easy-to-use guides.
To use the site, simply choose from two drop-down boxes in the upper right corner:
I'm caring for someone in a . . . (select home, hospital, or rehab facility).

Moving to . . . (select home, hospital, or rehab facility).
A series of guides tailored to your transition situation pops up. Each guide is available as an easily printable PDF and includes key information that every caregiver should know, as well as questions to ask the health professionals.
Who It's for:
Next Step in Care is for you if you're a caregiver who:
Is confused by what to expect when a loved one is hospitalized or about to be discharged.

Wants to better understand how to plan proactively for a successful transition.

Wants suggestions on how to effectively get the right kind of help from health professionals involved in the transitions.
Why It's Important:
As many families know, being well enough to leave the hospital doesn't always mean that a person is well enough to be independent. In fact, most people need a period of extra support while they recover their health. This sometimes means a transfer to a rehabilitation facility. In other cases, people are discharged home, with the support of family and, perhaps, a home health agency.
Proper communication and planning is crucial, both to minimize stress and confusion for the patient and family and to ensure that a recovering person gets the right medical care. Unfortunately, research has shown that communication errors and other problems frequently plague transitions.
The team that created Next Step in Care recognized that involving family caregivers is essential to improving transitions and to reducing family stress in a time of illness.
By using Next Step in Care, you can proactively plan for a safe discharge, with less stress for yourself and your recovering loved ones.
From the Creators:
Mary Naylor, RN, PhD, University of Pennsylvania School of Nursing: The UHF's Next Step in Care is a significant contribution to the health and well-being of older adults. A hospitalization, whether planned or emergent, can be highly stressful to both the patient and family caregiver. The tools developed by the Next Step in Care team positions family caregivers with the knowledge, skills and resources, that are essential to assure a safe transition from hospital to home (or next site of care). It has been a distinct privilege to work with the Next Step in Care team and our team refers patients, families, and health care professionals to their site constantly. It is an excellent communication "tool box" to be shared and used by all!
See Next Step in Care now.