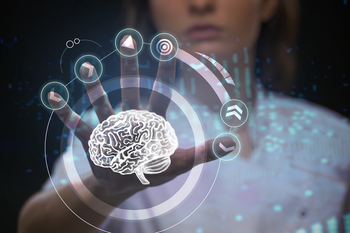 All Rights Reserved
More than 10 million people worldwide --including an estimated million in the U.S. -- are living with Parkinson's disease, the chronic movement disorder that currently has no cure. Your risk of getting the disease increases with age, although some 4 percent of people with Parkinson's are diagnosed before 50.
While the condition affects both genders, men are 1.5 times more likely to have Parkinson's than women.
Along with the emotional and physical toll, Parkinson's can be an enormous drain on a patient's finances. Medication costs average around $2,500 a year, and therapeutic surgery can cost up to $100,000 dollars per patient.
But every day, researchers, educators and advocates are working tirelessly to lower these staggering figures and hopefully, halt the development and progression of Parkinson's disease with new treatments.
What follows are seven reasons to feel hopeful about the future of Parkinson's disease right now.
1. New Parkinson's medications are delivering better lives.
From better care to biomarkers, scientists are finding ways to speed up clinical trials as quickly as they're identifying new ways to treat Parkinson's. "Because of the nature of how we figure out whether a drug works in people, each time we get a small improvement in how effectively we can control Parkinson's, we get a bigger benefit in how quickly we can identify the next treatment," says Peter Schmidt of the National Parkinson Foundation.
As a result, patients have more options for medications to manage symptoms than ever before. One newer option is Rytary, a drug that received full FDA approval in 2015 and is designed to provide longer-lasting benefit for Parkinson's patients.
Nuplazid is a new antipsychotic drug specifically designed for the psychosis that usually occurs in the latter stages of Parkinson's disease. And there is Duopa, a treatment delivered to the intestines via portable pump and a surgically placed tube that's used to treat motor fluctuations in advanced Parkinson's disease.
Although each medication has some side effects and limitations, Schmidt says early reports suggest that for the right patients, they are helping people live better lives.
2. The pace of innovation in Parkinson's treatments is accelerating.
Along with drugs designed to change the course of Parkinson's, other potential treatments are in the works. These include a new treatment for dyskinesia, a common symptom among Parkinson's sufferers that causes distortion of or trouble with voluntary movements.
Another new treatment now in development is an improved version of deep brain stimulation (DBS), the most commonly performed surgery to treat Parkinson's symptoms.
Meanwhile, a new technique that may reprogram brain cells to possibly one day provide a cure for Parkinson's disease is being explored by researchers at the Karolinska Institutet in Sweden. The Swedish researchers used mice with Parkinson's to test a treatment that ultimately helped the animals walk better. Scientists hope that the treatment could eventually be used to treat humans with Parkinson's, too.
3. We're looking beyond the brain.
There's growing evidence of a link between Parkinson's disease and the gut, according to new research from the University of Alabama. The researchers content that Parkinson's Disease and the medicine used to treat it have distinct effects on the trillions of bacteria that make up the gut microbiome.
Certain species of bacteria were present in the guts of those with Parkinson's in larger numbers than in healthy people, while other types of bacteria were lower. These bacteria may affect the development of the disease as well as a person's overall health.
"Our study showed major disruption of the normal microbiome—the organisms in the gut—in individuals with Parkinson's," Haydeh Payami, Ph.D., professor in the Department of Neurology, in the UAB School of Medicine, said in a statement.
Although it's unknown whether changes in the gut or Parkinson's disease comes first, researchers do know that the first signs of Parkinson's are often gastrointestinal symptoms such as inflammation or constipation.
"We know that a well-balanced gut microbiota is critical for maintaining general health, and alterations in the composition of gut microbiota have been linked to a range of disorders," Payami said.
4. We're closer to understanding the mechanisms of the disease.
A recent study from the University of Bergen in Norway (UiB) highlights new biological processes that lead to the development of Parkinson's disease, and researchers hope these findings can be used in new treatments.
In the study, a team lead by neurologist Dr. Charalampos Tzoulis at UiB's Department of Clinical Medicine and nearby Haukeland University Hospital compared brain cells from healthy older adults to those of people with Parkinson's They discovered that brain cells of healthy people compensate for age-induced damage by producing more DNA in their mitochondria. But in people with Parkinson's disease, this protective mechanism is weakened, leading to a loss of healthy DNA.
"I believe we have discovered an essential biological mechanism that normally preserves and protects the brain from aging related damage. Intriguingly, this mechanism appears to fail in persons with Parkinson's disease rendering their brain more vulnerable to the effects of aging," Tzoulis said in a statement.
This breakthrough holds promise in both the prevention and more tailored treatment of Parkinson's disease in the coming decades.
5. New champions are emerging.
In August 2016, The Boards of Directors of the National Parkinson Foundation and the Parkinson's Disease Foundation announced the merger of the two non-profit organizations, coming together to form the Parkinson's Foundation. The organization strives to use expert research and care to improve the lives of those affected by Parkinson's disease.
"This merger is about the future, and we are thrilled to have it completed," said John Kozyak, Board Chair of the Parkinson's Foundation. "Millions of people worldwide are living with Parkinson's. We owe it to them to move the science and care forward and the merger allows us to do just that even better…together, we will be a formidable and effective force in the fight against Parkinson's."
6. Earlier intervention is preventing injuries.
According to data from The University of Stavanger, also in Norway, about 25 percent of those recently diagnosed with Parkinson's disease suffer a fall in the first year after diagnosis. Falls tend to occur during everyday activities such as fetching grocery bags out of the car, walking up stairs or carrying laundry around the house.
And experiencing even one fall puts a person at a greater risk of suffering more falls, according to the study.
"That's why it's important to take falls seriously, particularly at an early stage of the disease," says researcher and special physiotherapist Ylva Hivand Hiorth of Stavanger University Hospital.
Hiorth notes that exercise, along with medicine, can help prevent falls. Her study indicated that the gentle Chinese martial art of tai chi can help people with Parkinson's avoid hazardous falls. Movements that strengthen lower limbs and balance exercises can also help.
"If we manage to prevent early falls, this will give patients living with Parkinson's a better life and the confidence to stay as active as possible," says Hiorth.
7. Diabetes research could help Parkinson's patients.
A drug that was originally developed for type 2 diabetes is now being readied for human clinical trials in the hopes of discovering the world's first treatment to delay the progression of Parkinson's.
While Parkinson's treatments typically focus on symptom management, researchers hope that the new medication, known as MSDC-0160, can both treat the underlying disease and slow its progression.
Patrik Brundin, M.D., director of Van Andel Research Institute's Center for Neurodegenerative Science, has been studying the drug's possible impact on Parkinson's since 2012. The medication could potentially improve patients' quality of life by helping prevent falls and cognitive decline while eliminating the need to use other medicines that can cause debilitating side effects.
"We hope this will be a watershed moment for millions of people living with Parkinson's disease," Brundin said in a statement. "All of our research in Parkinson's models suggests this drug could potentially slow the disease's progression in people as well."