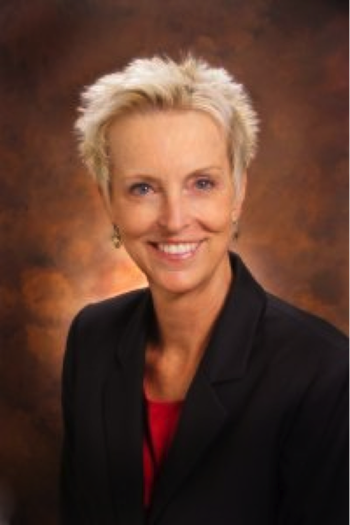 All Rights Reserved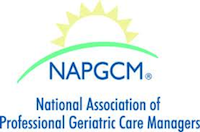 Facts:
The average lifespan in the U.S. is 78.2 years.

On average 10,000 people in the U.S. turn 65 every day.

There are 40 million people "" more than 13 percent of the U.S. population "" who are 65 years or older.
Our society is growing older and living longer, and doing so in record numbers. This surge in older Americans, combined with the changing role of the central family unit, where children often live far from their aging parents or are less able to tend to their parents' daily needs due to work demands, has created demand for geriatric care managers who can assist older people and their families in many areas of care management. Kaaren Boothroyd is the executive director of the National Association of Professional Geriatric Care Managers (NAPGCM).
What does the NAPGCM do?
Kaaren Boothroyd, NAPGCM executive director: NAPGCM offers members professional development opportunities (conferences, webinars, publications, continuing education), networking, and business development support. NAPGCM educates consumers through our website, www.caremanager.org, which includes a search function to find a care manager. We also advance the profession through advocacy and public relations efforts.
Describe a typical NAPGCM member:
KB: A typical member has an advanced degree in social work, nursing, gerontology, or a related field. Many are solo practitioners or have small practices. They work collaboratively with other aging-related professionals, such as attorneys, bank and trust officers, senior housing communities, fiduciaries, etc.
As the general populace is living longer and more and more baby boomers are in need of geriatric care, geriatric care managers are increasingly called on to perform more services for more patients who, collectively, have a wide spectrum of needs, ranging from medical care to housing to helping with financial and legal arrangements. Given this, what are the main issues or challenges facing the geriatric care management profession as it strives to deliver all these services?
KB:
We have already witnessed a generation that has lived longer than any preceding it. For boomers caring for their aging parents, they have had to address the issues that were different than those of their parents. This has often meant being responsible for parents who live into their 80s and 90s and have not prepared what that brings with it. This has often meant boomer-aged children have navigated the issues of incapacity, dementia, housing, spending, and financial implications, which are often at odds with their parents' expectations. Because of distance, women's roles in the workforce, changes in the nuclear family, and economic upheaval -- the challenges boomers have faced as adult children are many.

As care managers, this "education" of the boomers and the realization that aging is complicated is both a strength and a challenge. The fact that boomers now have some insight into the complex issues of aging, and often a willingness to hire "experts," should make some of the resistance to paying for professional services that the Depression-era generation has exhibited less of an issue. Geriatric care managers will face two major challenges in providing services. Despite the warnings, most boomers are still not adequately preparing financially or emotionally for getting old. Boomers are a generation that is fighting getting old. Plastic surgeons, youthful clothes, and personal trainers might be hired with ease, but care management will probably continue to be professionals who will be hired in crisis without realistic planning. It is true that boomers, in general, have an easier time spending money, but their lack of frugality means that there are fewer resources to spend. Care managers will always be challenged by both the willingness and the ability to pay for services. The children of boomers don't appear to be headed for the financial means to assist parents.

The next threat to care management is due to the many others, often with no or minimal training, experience, or knowledge, who want to get into the eldercare arena. Like certified financial planners and registered dietitians, we are often faced with consumers who do not know how to differentiate between a qualified professional and someone who presents as such without the education or credentials to address the often complicated issues of aging.
The NAPGCM promotes the certification of geriatric care managers. Why are these certifications important to both geriatric care professionals and the seniors and their families who employ them?
KB: For many, dealing the issues of aging and long-term care is uncharted territory. The needs are often complicated by issues of capacity; elder abuse; family conflict; and navigating complex legal, financial, and healthcare systems. Without standards of practice and the education, experience, and training that are mandatory in certification, families are left vulnerable to being taken advantage of or not obtaining optimal outcomes due to the lack of knowledge or incompetence of an uninformed individual.
What should people consider before hiring a geriatric care manager?
KB: You may need a GCM if:
Person has limited or no family support.

Family has just become involved with helping the individual and needs direction about available services.

Person has multiple medical or psychological issues.

Person is unable to live safely in his/her current environment.

Family is either "burned out" or confused about care solutions.

Family has limited time and/or expertise in dealing with loved ones' chronic care needs.

Family is at odds regarding care decisions.

Person is not pleased with current care providers and requires advocacy.

Person is confused about his/her own financial and/or legal situation.

Family needs education and/or direction in dealing with behaviors associated with dementia.
What are the benefits of hiring a geriatric care manager?
KB:
Help meet goals of older adult and all involved.

A care manager's knowledge, education, training, and experience can objectively help set realistic expectations while addressing obstacles that might be present.

Often families are overwhelmed with the many options presented. A care manager can efficiently streamline decision making.

As a neutral third party with knowledge of issues of older adults, a care manager can often help resolve conflicts that a more emotionally involved party can't.

A care manager can often be a cost-effective alternative to families doing it themselves. Knowledge of entitlement programs, the elimination of often hours of research, reduction of time off from work and crisis-based travel can prove to not only provide positive outcomes but save time and valuable financial resources.

Avoid problems. The proactive nature of care management can help avoid many of the unfortunate problems that face older adults. Supervising caregivers, home safety precautions, and safe financial management can be vital parts of a care manager's role.

Avoid family conflicts. Having a facilitator to assist with difficult decisions can maintain family stability. Difficult decisions including end of life, driving, and relocation can be addressed in a positive manner.