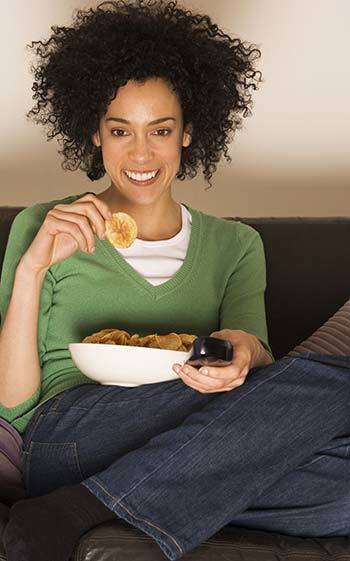 All Rights Reserved
A good movie can be a great way to take a break from caregiving -- to unwind and escape to another world for a few hours. And when a movie is relevant and true to life, it can be a powerful and uplifting experience.
In recent years, we've been noticing a lot more silver-haired actors on the silver screen -- and even movies about caregiving. It's no accident: As the baby boomer generation ages, we're buying a lot of movie tickets. According to the Motion Picture Association of America's 2010 report, 32 percent of moviegoers are over 50, and 49 percent are over 40. It certainly seems like they're producing movies they think we'll want to see.
But when it comes to aging, Hollywood doesn't always get it right. Here are a few that drive us nuts, and a few that really ring true:
3 Movies That Miss the Mark on Aging
The Notebook (2004): Gena Rowlands suffers a tidy case of dementia, managing to write her entire life story after being diagnosed, then flitting in and out of awareness on cue when it's read to her.
Cocoon (1985): The 70-year-olds in the cast were coached to act "older" than the way they moved naturally. Cute movie, but realistic?
Larry Crowne (2011): Here we have another starting-over midlifer, warehouse manager Tom Hanks -- who winds up with glam, 11-years-younger Julia Roberts and a posse of hip new classmate friends. Where are his peers?
3 Movies That Get Aging Right
It's Complicated (2009): 60-somethings Meryl Streep and Alec Baldwin star in this movie about two exes reuniting, and the presentation of love, sex, and joie de vivre feels especially contemporary. Maybe it helps that these characters are filthy rich.
Away From Her (2006): A husband must institutionalize his wife with early-onset dementia (an amazing Julie Christie) and watch her transfer her affections to a fellow resident.
On Golden Pond (1981): Retired older couple (Henry Fonda and Katharine Hepburn) are visited by their grown daughter (Jane Fonda), her new family, and her old emotional baggage -- multigenerational interplay to which those who've been there can relate.
Admittedly, it's hard to compare movies about aging midlifers and aging late-lifers, movies about infirmity and movies about health, old movies and new. (But that's the fun of it!)
Other notable movies with aging themes
One not to miss
And for real accuracy about later life, let's not forget stereotype-busting documentaries. Look for this one: Young@Heart (2007). It follows a choir of Massachusetts senior citizens performing rock hits by Coldplay, Hendrix, the Ramones -- and Dylan's "Forever Young," natch.
What movies have done better and worse in their portrayals of late middle age and beyond? Jump into the conversation by sharing a comment below.