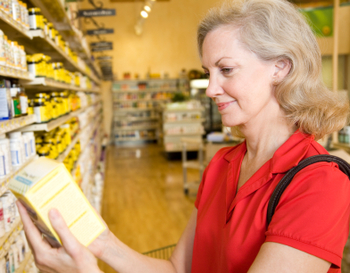 All Rights Reserved
Note: Whether a glitch is normal or indicates a problem depends on many factors best evaluated by a professional, such as a geriatric psychiatrist or neuropsychologist. It's important to realize that changes in cognition and memory tend to fall along a spectrum. This symptom is considered a sign of concern that warrants an evaluation if it happens consistently or begins to interfere with daily life, especially if this is a change (new or different).
Why it happens
Choosing involves weighing two ideas simultaneously and making judgments about them, as well as remembering previous thoughts about the two ideas -- all cognitive skills that can be affected early.
What you can do
Have patience; try not to rush the person, as this creates a pressure that makes thinking harder. With extra time you may get the answer.

Circumvent the need to choose where it doesn't matter. Instead of, "What looks good to you?" say, "Oh, look, your favorite pasta dish is on the menu."

Simplify the choices to two or three items, rather than asking broad, open-ended questions. Or suggest to the person with MCI that he or she might ask a trusted friend or relative to present just the two or three best options.

Suggest simplifying his or her wardrobe, if getting dressed is taking longer. Many business magnates have streamlined their clothing choices to black pants and white shirts, or other trademark "uniforms."

Beware of multiple purchases of similar objects; someone who can't decide between two flavors of a food item may buy both, for example.