Food for Thought: What to Eat During Menopause
By Elaine Ambrose at VibrantNation.com, special to Caring.com
97% helpful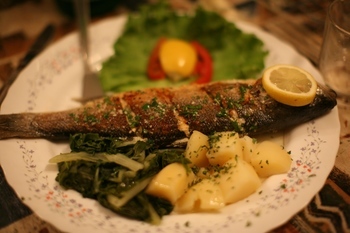 Wouldn't it be great if you asked your doctor how to deal with menopausal symptoms and she told you to eat plenty of chocolate and blueberry scones, and then wash it all down with copious amounts of red wine?
Unfortunately, we've all lived long enough to know that life doesn't work out that way, and when it comes to combating the effects of menopause, you'll be advised to eat different kinds of foods, namely those that are healthy. Yes, menopause may bring a gaggle of gruesome maladies, including hot flashes, dull skin, memory loss, and flatulence, but chocolate, flakey baked goods, and dry wine won't do anything to ease the pain (at least in the long run).
Fortunately, there are some foods that will. Read on for some ways to use good foods to boost your menopausal body.