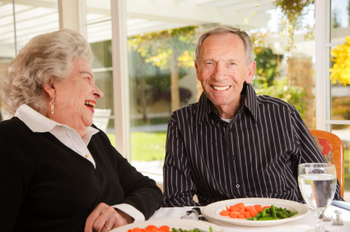 All Rights Reserved
In many areas, a growing number of restaurants and other commercial providers offer complete meals that can be ordered by phone or online.
Among the options:
Restaurant delivery services. Many locales have services that will deliver orders from participating restaurants for a slight charge. Some restaurants also offer this option on their own. Check with individual restaurants -- or search online under restaurant delivery and the name of your city or town.

Other commercial services. A growing number of providers in every state offer prepared meals that can be ordered by phone or online. Many feature selections that are easy to heat and eat and specially portioned and balanced for the nutritional needs of older people. To find them, search online for meal delivery in your city or town. You might also check out national services like Mom's Meals or Schwan's.
Also be sure to see our checklist covering What to Ask When You Call a Meal Delivery Service. And if the delivery services described here don't meet your needs, see Other Meal Options.