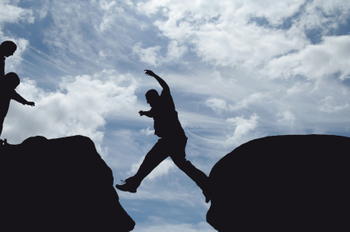 All Rights Reserved
What is Medigap insurance, and who needs it?
Medigap supplemental insurance policies are sold by private insurance companies to fill some of the gaps in medical expenses that Medicare Part A and Medicare Part B don't pay. You might be thinking about getting one of these medigap policies for the first time, either at age 65 or later. Or you might already have a policy but you're thinking of changing to a different one that she's eligible for. In either case, you should know about some important differences among policies in order to make a good choice.
Medicare Part A and Part B together pay only about half of all medical expenses for seniors. Medigap insurance policies fill some of these gaps by covering some costs and services that Medicare doesn't.
A Medicare Part C managed care plan , also called Medicare Advantage, is another way to fill gaps in Medicare payments. If you're enrolled in a Medicare Advantage managed care plan, you do not also need a medigap insurance policy.
Does the government regulate what medigap insurance policies cover? The federal government regulates what medigap insurance policies cover. As of June 1, 2010, only 10 types of policies -- in what are known as Plans A through D, Plans F through G, and Plans K through N -- are offered. (Policies in Plans E, H, I, and J were sold before June 1, 2010, and may be kept by those who already have them.) Every policy issued within any one of these 12 plans provides the same coverage as every other policy within that plan, no matter which insurance company issues it. Other terms besides coverage -- such as premiums, when the policy will begin paying benefits, and how the insurance company goes about raising premiums over the years -- differ from policy to policy.
It's worth spending the time to compare the plans. And once you understand which plan might be best for you, decisions about those other terms require careful attention to the policy's fine print.
What are the standard medigap insurance policy plans?
As of June 1, 2010, you can buy a new medigap policy from one of 10 standard medigap insurance policy types, called Plan A through D, F, G, and K through N. Any new medigap policy offered by any insurance company must fall into one of these 10 plans, c overing the same medical services as all other policies in the same plan. Before June 2010, policies were also sold under Plans E, H, I, and J. People who already had policies under these plans can keep them, but they're no longer available to new buyers.
Also, in Massachusetts, Minnesota, and Wisconsin, medigap policies come in different plan categories, and some have a few extra options. If you live in one of these states, the state's department of insurance and the insurance company offering the policy can explain that state's plan differences.
All medigap policies, in every plan type, include three basic coverage elements: Every policy pays the Medicare Part A hospital coinsurance amounts, plus the full cost up to 365 additional hospital days after Medicare coverage runs out. Every policy pays all or some of the Medicare Part B 20 percent coinsurance amount for doctor bills and other outpatient medical care (the amount varying from plan to plan). And every policy pays some or all of the cost of the first three pints of transfused blood, which Medicare doesn't pay.
This downloadable PDF chart shows the other Medicare gaps in payment covered by policies under the various medigap plans sold on or after June 1, 2010. "Yes" indicates coverage of the gap and "No" indicates that coverage is not provided by that medigap plan. (Remember, Plans E, H, I, and J are no longer sold to new buyers but can continue in force for those who already have them.)
What medigap insurance coverage makes the most sense?
Choosing the best medigap insurance policy for you depends on a number of factors. You can help weigh them by making a list of available policies and comparing them side by side, including their initial costs, their coverage, how soon after purchase coverage begins, and the terms under which premiums can be raised. Here are some important things to consider:
Long-term budget. Policies from plans with more coverage cost more. But even virtually identical policies from different companies can have very different premiums, so it's important to shop around. Remember, you may have this policy for many years, so what you can afford depends not just on your current finances but also on your likely income and assets down the road. That means you'll need to consider hikes in premiums over the years, not just the initial premium.
Doctor charges. A big cost not covered by Medicare is the 15 percent a doctor can charge above the amount Medicare approves for a particular visit or service. Many doctors accept "assignment" of the Medicare-approved amount as the full amount they charge. But if you regularly see one or more doctors who don't accept this assigned amount, then a policy from Plan F or G -- which covers a doctor's excess charges -- may make good sense, even though the premiums are higher.
Foreign travel. Medicare pays nothing for medical expenses outside the United States . If you regularly spend time abroad, a policy with coverage for emergency medical expenses outside the country -- Plans C, D, F, G, M or N -- can be a big plus.
Hig h total expenses. If you have a chronic or serious condition that entails high medical bills, a policy from Plan K or L may make good sense. These policies pay only 50 (Plan K) or 75 (Plan L) percent of covered expenses -- but there's a yearly cap on out-of-pocket medical expenses (for Plan K, it's $4,620 in 2010; for Plan L, $2,310 in 2010). Once your expenses reach that cap, the policy pays 100 percent for all further covered medical services. The security of this set figure can be a real comfort when care and costs begin to mount.
What about medigap payments and premiums?
Do any medigap insurance policies pay differently for different providers?
A few medigap policies, called "Medicare Select," offer a two-tier payment system, something like a managed care plan. These policies maintain a network of participating hospitals, doctors, and other medical providers. If you receive care from one of the network providers, the policy pays full benefits. If you get care from a provider outside the network, the policy pays a reduced amount.
Because of these limitations, Medicare Select policies are often a bit less expensive than comparable policies without the two-tier payment system. If your regular doctors and other providers, including the hospital you would normally use, are within a Select policy's network, and the network has a substantial list of other nearby providers, then a Select policy may be a good bargain.
What should I know about medigap insurance policy premiums?
The amount an insurance company charges for a particular policy when a person first buys it isn't the only thing to know about that policy's premiums. The other is the terms under which the company may later raise those premiums -- which you can be sure they'll do. Policy provisions regarding premium raises come in three basic varieties:
Level premiums. This is the best type of policy term concerning premium hikes. These premiums go up only when the insurance company raises premiums on all policies of the same type, and only as much as the state insurance department or commission allows. This means that market forces plus state regulation will keep premiums somewhat in check.
Attained age. These policies base premiums entirely on a person's age. The company charges the same amount to everyone of the same age with the same policy, regardless of when they buy the policy. As a person ages, the premium goes up by a set amount -- yearly for some policies, in five-year increments for others (when the person reaches 70, 75, 80, and so on). These policies tend to have lower premiums than comparable policies for people at age 65 but higher premiums as policyholders get older. If you're considering a policy with an attained age term, ask an insurance company representative to show you the premium costs for current policyholders at the next two age increments above your age. The percentage raise in these premiums above what you would be paying now will tell you what you can expect when you reach these ages.
Issue age. The initial premium for one of these policies would be determined by your age when you first buy it. From then on, your premium would be the same as for anyone else who first buys the premium at the same age. That means the premium won't automatically rise when you reach age plateaus (such as age 65, 70, or 75), as it would in "attained age" policies. The premium will steadily rise but may be held in check somewhat because the insurance company might keep the price competitive in order to attract new buyers.
Does a person's medical condition affect medigap coverage?
Almost all policies have a "preexisting illness exclusion." This sets a time following the policy purchase during which there's no coverage at all for any medical condition a person was treated for within some period just before buying the policy. Six months before and after buying the policy is the standard exclusion period. A shorter exclusion period usually means a higher premium.
Regardless of your medical history or current medical condition, if you have "guaranteed enrollment" in medigap, you can buy any policy sold in your state. Or you may have limited guaranteed enrollment in certain but not all policies, if you lost your existing coverage with a Medicare Part C Medicare Advantage managed care plan .
If you don't have any guaranteed enrollment, either because you waited too long to buy your first medigap policy or because you're now switching policies, an insurance company may refuse to sell you a policy or may charge you higher premiums because of your medical history. The company could ask to examine your medical records and even have you undergo a physical exam by an insurance company doctor.
How can I get help in looking for a medigap insurance policy?
One place to begin looking is the Medicare website , which offers a link called "Medicare Personal Plan Finder." By entering your state and zip code, you'll get information about locally available medigap policies. This is just a starting point, however. You always need to get detailed information about a policy directly from the company that issues it.
Some insurance agents sell medigap policies. But agents aren't always knowledgeable about policy details and usually know about only a few policies from one or two insurance companies. So, while an agent might alert you to a good policy, don't restrict your shopping just to the agent's list. And never rely on what an agent says about a policy's terms. Always get a copy from the insurance company itself and read it carefully.
Organizations that cater to seniors sometimes advertise or "sponsor" medigap policies. These offers sometimes come with frills, such as an organization ne wsletter. However, the organizations aren't truly sponsoring the policies -- nor do they guarantee the policy's quality, add anything to its terms, or take responsibility to pay claims. It's the insurance company, not the organization, that issues the policy, sets the terms, and pays -- or doesn't pay -- the claims.
If you have difficulty comparing one policy with another or have questions about a specific policy, you can get free expert help from your local nonprofit State Health Insurance Assistance Program (SHIP) or Health Insurance Counseling and Advocacy Program (HICAP) .