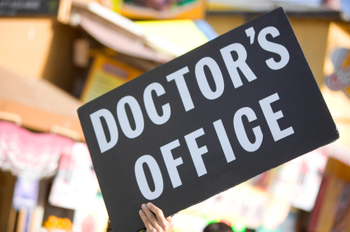 All Rights Reserved
Help Medicare enrollees stay on top of screenings they're entitled to
Medicare covers a considerable amount of preventive medicine, and beginning in 2011 it will cover even more. Medicare Part B covers a number of important screening tests -- as of January 1, 2011, paying 100 percent of the cost -- if the person you're caring for meets certain conditions. If you know what these tests are, you can make sure she asks her doctor to order the test whenever it's appropriate.
1. Comprehensive physical exam
Medicare covers one general physical exam, called an initial "wellness exam," within six months of the date a person first enrolls in Part B. This exam includes a comprehensive health-risk assessment. Your care receiver should notify her primary care doctor's office when she first enrolls in Medicare Part B and schedule this exam. Thereafter -- beginning January 1, 2011 -- anyone enrolled in Medicare Part B is entitled to one such wellness exam every year.
2. Colorectal cancer screening
Colorectal cancer is a deadly disease that becomes more common as people age. Screening for this cancer is done through several tests, which can be time-consuming and expensive. As a result, they aren't regularly scheduled and must be specially ordered by an older adult's doctor. Medicare Part B will pay for a screening test if her doctor orders it based on medically accepted risk factors. Even without any specific risk factors, most doctors will order a screening -- and Medicare will pay for it -- about every five years for people over 65.
3. A pelvic exam and Pap smear for older women
Medicare Part B covers a pelvic exam and Pap smear for a woman once every three years. If she has any personal or family medical history that places her at higher risk for cervical or pelvic disease, Medicare will cover the exam every year if her doctor provides Medicare with the reason (meaning the risk factor) when submitting the bill to Medicare. She doesn't need to do anything except remind the doctor to schedule the exam for her. Medicare pays the full amount of this exam even if she hasn't yet met her Medicare Part B yearly deductible.
4. Yearly mammograms for women
Every woman who qualifies for Medicare is entitled to a yearly mammogram covered by Medicare Part B. Medicare pays the full amount even if she hasn't yet paid her yearly Part B deductible. If she has the mammogram at a clinic or facility without a doctor's prescription, she has to make sure that the facility participates in Medicare so that Medicare will pay and the facility will accept Medicare's payment as payment in full.
5. A bone density test for women
Women are at much greater risk than men for osteoporosis, a decrease in bone mass that makes the bones fragile and easily broken. The likelihood that a woman will develop the disease increases with her age. If she has been identified by her doctor as being at high risk for osteoporosis, Medicare Part B will pay for a bone density test for her.
Additional screenings Medicare will cover
6. Yearly prostate cancer tests for men
Prostate cancer is a deadly disease that may exhibit no physical symptoms in its early stages. Luckily, initial screening tests for prostate cancer are simple and inexpensive. Medicare Part B will pay for each man to have an annual screening, as well as any follow-up tests if medically indicated.
7. Diabetes screening as needed
If an older adult's doctor says she's at risk for diabetes -- because of being overweight, having a family history of diabetes, or other risk factors -- Medicare Part B will pay for a regular screening test for the disease.
8. Yearly glaucoma tests
Glaucoma is a serious eye disease that can cause blindness. There are good screening tests to spot glaucoma, and Medicare Part B pays for one such test each year.