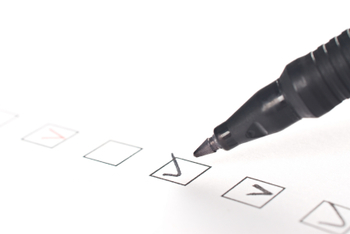 All Rights Reserved
Preparing for the call
There are a number of personal questions that representatives at food delivery services commonly ask, usually about a potential client's eligibility.
Before you place the call, it's best to gather information about the individual's:
Age

Address

Income level

Current eligibility to receive Medicaid (While state requirements for this differ, most impose a net monthly income level of no more than $902 per month for a household of one and $1,214 for a household of two.)

Ability to prepare his or her own meals

Ability to leave home without assistance
Making the call
Be sure to keep careful notes for each service you call. At minimum, here's what you'll want to keep track of:
Name of service

Telephone number

Contact person
Questions to ask
Take notes on answers to the following questions:
What eligibility requirements apply?
How many meals are included?
Are they delivered ready to eat or frozen?
What's the cost?
Is there a waiting list for the service to begin?
If so, how long is it likely to take?
Are there accommodations for allergies or special diets, such as low sodium, diabetic, or softened foods?
Are clients given a weekly menu in advance?
Are deliveries assured for a specific time of day?
Can the meals be left at a home if a client isn't there?
Is it possible to try out the service for a trial period before committing to it?
Can service be suspended for occurrences such as hospital stays without the need to reapply?
Is nutrition counseling offered as part of the service?
Do you know of other local services that might meet our needs?