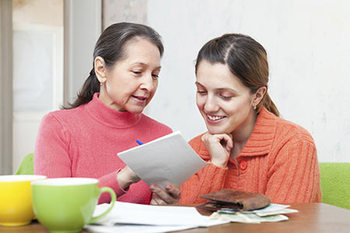 All Rights Reserved
Managing your own money isn't easy under the best of circumstances, so it's not surprising that most people feel overwhelmed when it's time to step in and take over the management of their parents' finances. But as is the case with any large project, what feels impossibly complex taken as a whole becomes much more manageable when broken into parts. So, let's start at the beginning, and separate the process of managing your parents' finances into sequential steps. Done this way, all you have to do is put one foot in front of the other, and you're on your way.
Next: Why You Need a Trust -- and the Problems You May Face Without One
1. Locate All Accounts and Documents
Your first responsibility as your parents' financial manager is to do some sleuthing. If your parents are competent to discuss their finances, get a head start by asking them these five basic questions about their finances. Then start going through files -- you want a clear picture of every asset they have. Start with savings and checking accounts, retirement accounts, investment accounts, and pensions. But that's just the beginning -- you'll also want to locate the paperwork for your parents' home mortgage and any other real estate holdings, and the account statements for their credit cards. You should find out about every insurance policy your parents have taken out, including life insurance, annuities, and long-term care insurance. Discuss where they store valuables, and whether they have one or more safety deposit boxes. And don't forget to ask your parents if they've ever purchased or inherited any individual company stocks. (You'd be surprised how many seniors have original stock certificates squirreled away.)
2. Establish Power of Attorney
If you've been designated to help your parents with their money and assets, you may already have power of attorney for finances. If not, you'll want to get this taken care of. Having power of attorney allows you to access your parents' financial records so you can act on their behalf. See account statements, pay bills, deposit and withdraw money, and more. You'll need it to research account balances, transfer funds, pay bills, write checks, make deposits and withdrawals, and open safe deposit boxes. In other words, with it you can take care of your new responsibilities, and without it your hands are at least partially tied. In a worst-case scenario in which you need to take control of the finances of a parent who's no longer cognitively competent, you may eventually need to obtain guardianship (also called conservatorship).
3. Gain Access to All Accounts
In addition to power of attorney, or sometimes in place of it, banks and financial institutions often have their own forms that establish access to your parents' accounts. Once your parent signs these forms (she may or may not need to be present, depending on the institution's rules), you can write checks, make payments and withdrawals, check balances, and do all the other things an account holder does.
4. Compile a List of Debts
The first and most important of these is, of course, the mortgage on their home. How much do they still owe? Down the line, it may become important to understand how much equity your parents have in their home, in which case you'll want to have the home appraised so you can compare the appraisal to the amount still due on the mortgage. Next check if there is an equity line of credit on the house, or any other debt attached to the house. If your parents have taken out a reverse mortgage, it's especially important to understand the terms.
You'll also want to make sure you have all the information you need about your parents' credit cards and any other outstanding debts. Follow up thoroughly on any creditors' notices you find in the mail, such as bills that have gone to a collection agency. Because it may be hard for your parents to talk about credit card debt and other debts, it may be best to contact the companies directly to find out what is owed.
5. Explore Social Security Benefits
It's likely that Social Security payments make up a significant portion of your parents income, so it's important to understand how much that benefit is. You also may find it's worthwhile to explore -- or at least ask – whether your loved one is getting the maximum benefit she is entitled to. The rules surrounding Social Security are complex, particularly those governing widowhood and divorce, and there are cases in which someone qualifies for more than she is receiving. An eldercare attorney or financial planner can help you with these issues.
6. Make Sure Documents Are up to Date
Life is long, things change, and older adults are forgetful. Take these three together, and the chances are high that some of your parents' documents and policies are no longer current. Review your parents' wills and trusts -- is everything up to date? Take the time to go over the list of assets included in the trust. Is everything there that should be? All too often, people have moved money and opened new accounts, then forgot to amend the trust to include them. Check designated beneficiaries on all accounts -- is the right person (or persons) listed? While it's not a financial document, take this opportunity to review your parent's Advance Health Care Directive as well, since it's important to make sure it still reflects your parent's current wishes, including listing the right person as health care agent.
Next, you'll want to perform more in-depth research into the terms of insurance policies, loans, and other financial vehicles such as annuities. Do the terms of insurance policies make sense for your loved one's current situation? In many cases, the terms and costs of life insurance policies no longer make sense for this phase of your parent's life, and your parent is paying too much for benefits she no longer needs.
7. Check on Taxes
You might be surprised at the number of older adults who one day no longer remember to pay their income taxes or property taxes. And those mistakes can cost you dearly in penalties. In fact, too many years of unpaid property taxes, and a house can end up on the auction block. Look for tax returns from the last few years and if you don't find them, call the IRS. Your local assessor's office should have your parent's property taxes on file.
8. Review Investment Strategies
If your parents have money invested in mutual funds, stocks, or other investment vehicles, now is the time to take a look at the investment strategy being employed and make sure it best suits their needs at this time of life. Since your parent is no longer saving for a distant future and may need that money soon, what this typically means is moving money from riskier investments with a longer return horizon, such as stocks, into more conservative investments, such as bonds. Your investment goal: to make sure the money's there when they need it.
In fact, you could say this is the goal for everything you do in managing your parent's finances. And by following these 8 steps, you're making that goal a reality.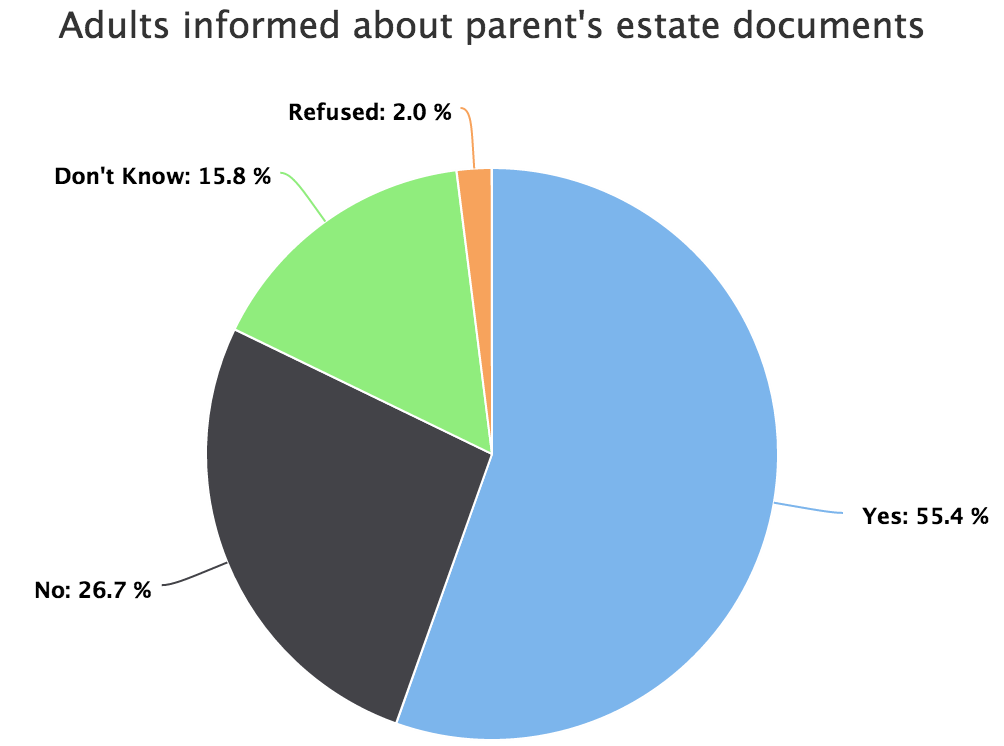 Prev: Most Caregivers Don't Know | Next: Living Trusts, 4 Risks Without One