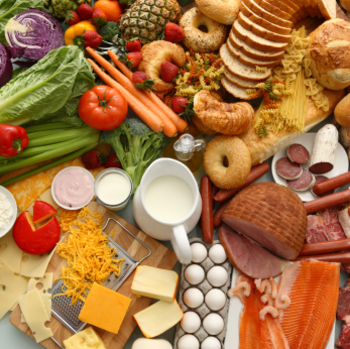 All Rights Reserved
When a family member or friend is sick or in need of help, it's a time-honored tradition to deliver a home-cooked meal. But it can be daunting to think about what to bring to another family, and it's all too easy to make unintentional mistakes when you're just trying to be helpful. Here are ten ideas for meals that even the most kitchen-challenged can manage:
1. Perfect pasta
For many of us, pasta is the first thing that comes to mind when there's a big group to feed, and no wonder -- who doesn't like pasta? Spaghetti with tomato sauce is safest if there are kids in the household, but any bowl of pasta with sauce will go over well. Ravioli with meat sauce is always a hit; for a more exotic version, try cheese tortellini with tomato or pesto sauce. Make a big loaf of garlic bread to go with it, and add a simple Caesar or garden salad if you want to make it a complete meal.
2. Chicken soup for the soul
Studies show chicken soup really does give the immune system a boost, but it's also delicious and appeals to all ages. Easy to digest, it's perfect for someone with cancer or just home from the hospital. Keep it simple with some potatoes, carrots, celery, and onions, and add noodles or rice for heartiness. Or, if it's in your family tradition, share Grandma's matzo ball soup. All you need to add is a loaf of crusty bread and possibly a green salad.
3. The classic casserole
There's a reason your mom always brought a casserole when the neighbors had a new baby; casseroles are convenient to transport and easy to heat. Times have changed and most of us don't make casseroles as often today, but their advantages still hold. Kids love macaroni and cheese, so you can't go wrong with a homemade macaroni and cheese casserole. Scalloped potatoes with ham and cheese is also always a hit.
4. Hearty stew
You can make the traditional beef, carrots, and potatoes combo, or you can make a French-style chicken-and-chickpeas cassoulet, a healthy mix of lentils and veggies, or whatever's easiest and best suits the family you're serving. (If you're not sure whether red meat is served in the household you're helping out, stick with a chicken dish.) Stew is one of your best choices if you're cooking for those who are older and have dental or digestive issues; cut everything small and cook until it's soft.
5. South-of-the-border enchiladas
Enchiladas make a great heat-and-serve meal, and they freeze well, too. Use ground beef or chicken, rice, and beans unless your recipient is vegetarian, in which case a bean and cheese version will suit. If you buy canned red or green enchilada sauce, enchiladas aren't as ambitious as they sound -- you can make these in 15 minutes. Include some extra black or refried beans and a side dish of tomato-flavored rice and you have a full south-of-the-border experience. (Hint: Unless you know your friends like spicy food, go with mild sauce and include salsa or hot sauce on the side.)
6. Pasta primavera salad
Perfect for the hotter months, for vegetarians, or for families that like plenty of vegetables, a pasta salad gives you the chance to toss in whatever's fresh from the farmer's market. Choose broccoli, zucchini, carrots, green beans, or whatever's available -- along with tomatoes -- and sauté in a little olive oil. Then toss into some cooked linguine pasta, top with grated Parmesan or Romano cheese, and you have a one-dish meal.
7. Meatloaf
One of the reasons some people always bring meatloaf is that it's so convenient to heat and serve, but there's another: It really is the original comfort food. There are many kinds of meatloaf, some more complicated to prepare than others, but you can make a simple version with ground beef, milk, bread crumbs, and seasonings. Substitute ground turkey for those who avoid red meat (be sure to let them know it's turkey, of course), or make a vegetarian meatloaf with crumbled veggie burger.
8. Baked chicken
Years ago a friend circulated a recipe for a simple dish called Mahogany Chicken, which is basically just baked chicken pieces (breasts, drumsticks, and thighs work best), simply seasoned with garlic salt, pepper, and paprika, and drenched in cream sherry. It's the perfect dish to pop by with because it can serve a big family or just a few, with leftovers to freeze or refrigerate. Throw some diced red potatoes in to roast in the juices, and you have a whole meal.
9. Tuna salad
A classic tuna salad works well for either lunch or dinner. Serve in a big bowl with a side of greens, so the recipients can either top the salad with the tuna or use it to make sandwiches. (Be sure to include French rolls or some other type of bread.) For a more gourmet approach, add extras like hard-boiled eggs, potatoes, and green beans and you have the traditional French salade niçoise.
10. Baked egg dish or frittata
My dad's all-purpose, take-anywhere meal was an Italian baked egg, spinach, and cheese dish he called pappetone -- always said with an exaggerated Godfather-style flourish, of course. (His mother had learned the recipe from her friend Rosie, who was in fact a real Mafia wife who lived down the hall in their Brooklyn walk-up.) Any baked egg dish is a great choice for a family in need because it's tasty, nutritious, and can be the centerpiece of a meal or a healthy snack on the go. And it works as well for breakfast as for dinner. A frittata is a similarly good choice but includes potatoes, very useful for those who need extra calories and something easy on the stomach.