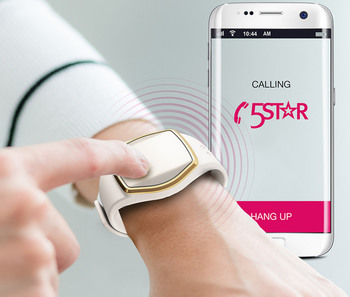 All Rights Reserved
If you have an older relative living on their own, chances are you worry about his or her safety. In Caring.com's annual Family Caregiver Journey survey this year, 44 percent of family caregivers with a loved one living at home said they worried for that person's health and safety. Safety concerns also topped the list of reasons survey respondents had their older loved one move in with them or into a senior living community.
Statistics show that these respondents are right to worry – according to the Centers for Disease Control and Prevention (CDC), more than one in four seniors aged 65 and older suffers a fall every year. These falls can lead to serious injuries, from broken hips to head trauma.
One thing that can help give both family caregivers and their elderly loved ones some peace of mind is a Personal Emergency Response System (PERS). These devices typically allow seniors to contact emergency responders at the touch of a button, which can be essential in the event of an injury fall or other medical emergency. The newly released Lively Wearable by electronics company GreatCall not only provides this type of emergency response service when paired with a smartphone, but it can also detect falls when worn around the neck, and doubles as a simple fitness tracker.
What is the Lively Wearable?
The Lively Wearable is a two-in-one emergency response device and simple fitness tracker that can be worn as a bracelet or around the neck using a lanyard. The device has a pedometer to track the user's steps, motion-activated fall detection capabilities when worn around the neck, and a button that can contact the 5Star call center via the user's smartphone in the event of an emergency.
What Our Testers Had to Say About the Lively Wearable
1. Wearability
One of the comments we heard most often from our testers was how comfortable the Lively Wearable is. Our users liked that it was flexible and soft, yet sleek-looking. Testers also said they appreciated how versatile it is – with options to wear like a bracelet or on a lanyard with a magnetic clasp.
"It's interchangeable – that's a nice feature," one tester remarked. Several testers said they would want to wear it like a necklace, and liked that this gave them the option to tuck it underneath their shirts.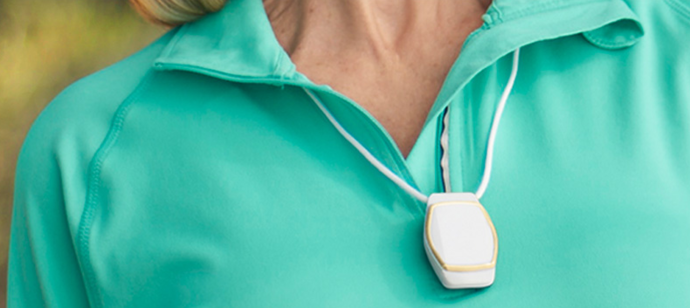 Other things our testers noticed about the device's wearability:
It's lightweight, especially compared to other PERS devices
The magnetic clasp on the lanyard makes it easy to take on and off (especially for those with arthritis)
It's portable, which is ideal for active seniors who are often on-the-go
It's comfortable to wear
It's designed in the U.S.
2. Helps gauge activity
One major advantage of the Lively Wearable is that it tracks how many steps you're taking, and can motivate users to increase their fitness level. Additionally, users can get new exercise ideas and participate in challenges, including those for physical fitness and brain games.
Our testers liked that the product's pedometer feature gives an accurate picture of exactly how much the user is walking each day. One caregiver tester noted that this can be especially useful if a doctor has advised that an older adult get a certain amount of daily exercise.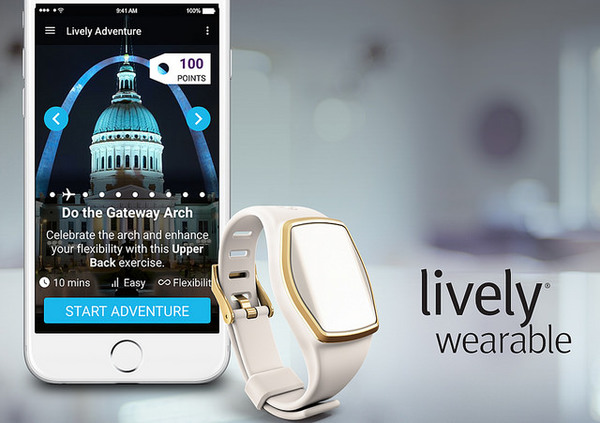 3. Long battery life
Another big plus for the Lively Wearable is the device's long battery life of three to six months. A majority of our testers said that the battery life was one of its main advantages over other emergency response systems.
Testers also liked that the device's battery is easy to remove and install.
"It's easier to remove than a watch battery," one caregiver tester commented.
4. Affordability
"That's a good deal," one of our testers said after learning the Lively Wearable's price.
The device costs $49.99 with a $14.99 (plus tax) monthly fee, making the Lively Wearable one of the most affordable fitness trackers or PERS devices on the market, especially when you factor in the device's two-in-one functionality. Most of our testers cited the device's pricing as one of the reasons they would be likely to choose the Lively Wearable over other fitness trackers or PERS devices for seniors.
5. Safety
What's the most crucial feature of the Lively Wearable? It makes its users feel safer. The vast majority of our caregiver testers said they would feel better about their older loved one's safety if that loved one had the device. And our test group of older adults said they themselves would feel safer with the Lively Wearable, especially as they continue to age.
Another top-notch feature our test groups commented on was the rapid response received from GreatCall's 24-hour 5Star Urgent Response. An agent called our test phone in less than 30 seconds after the button was pressed. Testers also remarked on the friendly service.
Who Should Get the Lively Wearable
The Lively Wearable is great for older adults who:
Have a smartphone
Are often out of the house or on the go and need a portable medical alert solution
Are seeking a discreet and stylish emergency response solution
Want to track their fitness along with having a convenient emergency response option
Don't want to have to re-charge their PERS
Prefer to wear their PERS rather than just keep it nearby
Overall, our caregiver testers thought the Lively Wearable was a good solution to help ensure the safety of their loved ones, and most of our testers said they could see themselves using the device. To find a Lively Wearable for yourself or your loved one, head to the GreatCall website.