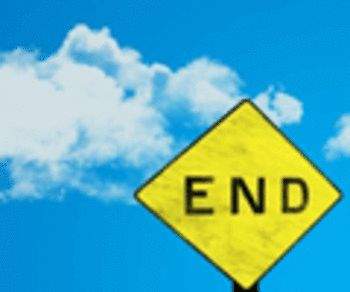 All Rights Reserved
Why giving up driving is so difficult for older adults, and how to support them emotionally
There's no denying that giving up driving can be a tough step for older adults -- often far harder than we anticipate. It's one thing to talk about giving up driving in the abstract. It's quite another to suddenly find yourself unable to go where and when you like.

Driving allows people a measure of independence; conversely, for many people, giving up the keys is the watershed event that pushes them toward dependence and decline. Given all these factors, it's likely the person you're concerned about will need your support and involvement when it's time to park the car for good.
You can be a valuable source of emotional and practical support to a driver as he gets used to life without wheels, by listening carefully to his worries and joining him as he tries out alternative ways of getting around. There are a number of ways you can help somone come to terms with this major life change:
Talk -- and listen.  He may not complain or express his sadness and sense of loss directly; you may have to initiate the discussion. Let him express his feelings; try not to argue with him or play the role of Pollyanna ("Look on the bright side -- no more parking hassles!"). Instead, ask open-ended questions and encourage him to express his fears and apprehensions about what life will be like without a car.
Don't offer solutions right away. During these first discussions, don't jump in with solutions. Just let him talk and air his grief and anger. Later on, you can begin brainstorming and offering practical advice. Many older people fear that giving up the car will increase their isolation, so your presence and concern will reassure him that he doesn't have to face this passage alone.
Don't push him to sell his car if he wants to hold onto it. Keeping his car for now will help him get used to the change in his life and give him an important connection to his past. Honor his wishes if he wants you to drive his car when you take him on errands or to doctors' appointments.
When he's ready, help him get started. Offer to accompany him the first few times he takes public transportation. If he's used to driving, he may be fearful of taking the bus or the streetcar. Your company will help him learn the system and feel safe and confident enough to try it on his own.
Be available through the transition. As much as you can, support him as he adjusts to being unable to drive. Check in on him often, by phone or in person. Offer to drive him to appointments and other commitments when you can, or arrange for others to drive him. Encourage your older children to visit, too, and to drive him on errands if they're experienced drivers. Invite him on family outings and to children's school events. Your support will help him stay connected and reassure him that -- with or without a car -- him life can still be full and satisfying.
How to help someone learn how to get around without a car
Help her find alternative means of transportation, and compile a list of resources for her to re fer to. Even before the person you're caring for gives up driving, it's a good idea to encourage her to check out her transportation options -- and to help her do it. Many areas now have a variety of transportation services for older adults besides buses. Some senior centers have their own bus services or offer taxi vouchers for senior transport.
If she has friends who also don't drive, you could encourage them to pool their resources and hire a college student for part-time or occasional driving services.
Under the 1990 Americans With Disabilities Act, public transit services are required to provide transportation options -- known as "Paratransit" -- for people with disabilities, including frail older folks. To qualify for paratransit, an individual must be unable to use the public transportation system independently. Depending on your friend or relative's health condition, she may qualify for paratransit service.

To find out more about paratransit and other transportation services for older adults in your area, here are some good places to start:
Caring.com has a directory of local Area Agencies on Aging .
The U.S. Administration on Aging offers an Eldercare Locator that provides information on eldercare services in your area. You can call 800-677-1116 to reach an information specialist.
AARP's website offers a State by State Guide to Transportation Assistance that features local transportation information around the United States.
Brainstorm with her to help her set priorities and plan ahead. For example, she may want to make a habit of taking a taxi rather than a bus if she's pressed for time and must be someplace at a specific hour, as for a doctor appointment. If she's going to visit a friend and has no particular deadline, she may want to take a bus. If she balks at the cost of taxis or driving services, remind her how much she's saving on gasoline, car maintenance, and insurance.
Encourage walking when possible. If an older adult has been in the habit of driving everywhere, she may not think of walking to nearby shops or restaurants. Offer to join her for a walk to the post offic e or the beauty parlor, and she's likely to find she enjoys the fresh air and exercise.
Try online shopping, banking, and other services. Now that she doesn't drive, your friend or relative may want to explore online options for shopping and other services. Many grocery stores now allow customers to shop online, and deliver groceries to the door. She can also do her banking online, saving a trip to the bank and the post office. If she's not particularly computer savvy, you can help her get started by walking her through the system a few times.
Encourage her to develop new interests. Many older adults dread giving up the car because they equate "driving privilege loss with negation of personal effectiveness," according to a General Motors report on older drivers. It's important for her well-being that she continue to feel that her life has purpose, whether she can still drive or not. If she seems bored or lonely or is spending a lot of time in front of the TV, you might want to encourage her to develop new interests or resume old ones. Many volunteer organizations welcome older participants. She may enjoy tutoring at the local grammar school or reading to children at a hospital. Maybe she could take up a new musical instrument or join a book club. Many senior centers offer classes, or your she could enroll at the local community college or university. These activities will have the added benefit of helping her make new friends and feel part of a wider community.