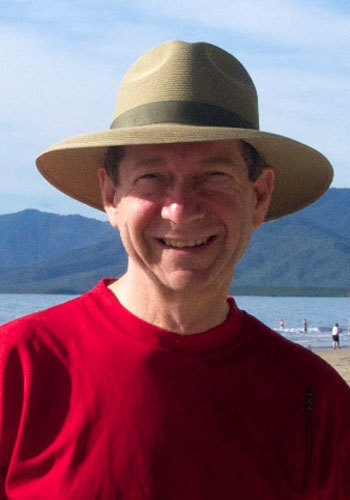 All Rights Reserved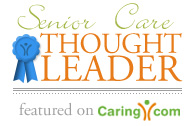 For many frail elderly, living at home means isolation, loneliness, and health risks.
But for some lucky seniors, the story is different. Imagine a van coming to your loved one's home to safely transport her to a clinic. While there, she checks in with doctors and nurses to make sure her health needs are being addressed. She can get her prescriptions filled. She can do physical therapy rehabilitation exercises. She can talk with a social worker about her worries and other areas in her life where she needs help. She can socialize with other seniors and participate in fun and engaging activities. And it's all under one roof, so she and her care providers can develop relationships and continuity over time.
This is the vision of Jay Luxenberg, a San Francisco geriatrician and chief medical officer of On Lok. Thanks to Jay's leadership, more frail elderly are able to remain in their homes. Find out more about how On Lok works, what inspires Jay, and how you can find a similar program.
Who Is Jay Luxenberg?
As the chief medical officer of On Lok, the original model for the Program of All-Inclusive Care for the Elderly (PACE), Dr. Jay Luxenberg is particularly attuned to the needs and experiences of family caregivers.
That's because he sees On Lok not as a healthcare system but as a partnership with families who want to keep a frail elder at home. Within On Lok, the medical care that Jay oversees is just one of many tools used by this comprehensive program designed to meet the needs of frail elders and their families.
Jay has also been involved with the Family Caregiver Alliance since 1992 and was the chief medical officer at San Francisco's Jewish Home prior to joining On Lok in 2011.
Here you can learn more about what inspires Jay, why he created On Lok, and how he's helping frail elderly stay in their homes.
Why Family Caregivers Should Know About On Lok
JL: On Lok, like all PACE programs, is a program offering comprehensive integrated social and medical services to frail seniors who want to keep living at home. Our senior centers combine social activities with on-site geriatrics clinics, and we provide transportation for our clients to come to our centers several days per week. Our services are delivered by a team that includes social workers, rehabilitation specialists, pharmacists, nurses, doctors, activity coordinators, drivers, and others. A frail elder usually has many complicated social and medical needs. By gathering most needed services under one roof, we provided comprehensive and coordinated care, in partnership with families. Our goals are to keep elders as comfortable, functional, and independent as possible.
Family caregivers should know that PACE programs, if available in their local area, are a terrific option for frail seniors. There are a couple of caveats, though. One is that to be eligible for PACE, your state has to certify that an older person qualifies for nursing home-level care.
The other caveat is that PACE mostly serves people who have both Medicare and Medicaid; if you don't have both (usually people have Medicare but may not have Medicaid), you can enroll but then you'll have to pay a certain monthly cost, which is usually a few thousand dollars per month. This is cheaper than a nursing home but still feels like a lot of money to many people.
Currently 29 states offer PACE programs.
Find out if there's a PACE program near you.
What Led Jay to Senior Care
JL: Like most geriatricians, I was very close to my grandparents and have always liked older people.
So as a medical student in the 1970s, I was upset to see medical residents describing frail older patients as "GOMERs" (Get Out of My Emergency Room). These patients reminded me of my grandparents, and I was appalled to see them treated with such disrespect.
Fortunately for me, one of the country's first geriatrics fellowships had just been created at Mt. Zion Hospital in San Francisco, so I decided to do an elective in geriatrics as a fourth-year medical student. This led to my doing a fellowship after my internal medicine residency. I've been involved in healthcare for older adults ever since.
Why Jay Cares
JL: Geriatrics is a very rewarding field in medicine. You get to make a difference not only in your patients' lives but in those of their families as well. You also usually get to help people over years, as they encounter new challenges related to aging. That kind of long-term relationship is great to be a part of.
It's also very challenging to help maintain an older person in the community, functioning as well as possible. Older people face so many decisions, which are not only medical but are also related to social issues, such as their finances and their housing. My parents are in their 80s and I've seen how frustrated they've been trying to navigate things like Medicare Part D, and how to avoid the doughnut hole. There aren't many areas of medicine that insist on such sophistication in social and policy realms.
What Jay Wishes He'd Known Sooner
JL: Mainly that there are wonderful resources for caregivers, and I didn't know about them when I first went into private practice. Especially now, with the Internet, it's easier than ever before for caregivers to find good information that can help them with practical problems. For instance, the website for the Family Caregiver Alliance is really good.
There are also gadgets and tools that can make caregiving easier. For example, my family is using a medication compliance device called MedReady to help remind someone with poor memory to take her medicine. It's relatively inexpensive, relatively easy to use, and it helps us make sure she's taking her medications properly.
Words of Wisdom
JL: I think that working with people dealing with the challenges associated with aging makes one realize how important it is to fully enjoy life while you can. David Letterman asked the musician Warren Zevon, who was dying of cancer, what lesson he had learned. Zevon said "to enjoy every sandwich." I use that statement to remind me to get pleasure out of whatever I am doing every day.
The Importance of Spreading Information
JL: I am grateful for the efforts you and others are making to spread information related to aging. I think for may years aging-related problems were avoided in the media, and there was a great dearth of information for the general public. We are making real progress, and you are joining in a noble effort to make sure that the latest information is available to all.