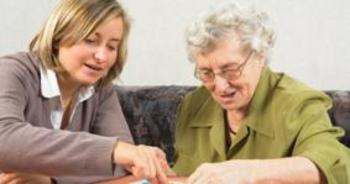 All Rights Reserved
Several different public benefit programs might help pay for adult daycare for your loved one. Consider these:
Medicaid
If your loved one has low income and few assets (other than the home he or she lives in), the state's Medicaid program might pay for a certain amount of adult daycare at a Medicaid-participating facility. To find out about Medicaid eligibility and coverage for adult daycare in your state, contact the state's Medicaid agency by going to the online directory for state Medicaid agencies or to your local Area Agency on Aging.
PACE
The Program of All-Inclusive Care for the Elderly (PACE) provides comprehensive home and community care -- including extensive use of adult daycare -- for frail elders who would otherwise require nursing home care. However, PACE is only available in certain areas of some states, and eligibility is restricted to low-income older adults, usually those eligible for both Medicare and Medicaid. To see if there's a PACE program operating where your loved one lives, and to learn how to contact the program, see the Medicare official website's list of PACE programs.
Tip: Help with Medicaid or PACE -- For help with questions about Medicaid or a PACE program's coverage of adult daycare, you can get free, expert counseling at a local office of the State Health Insurance Assistance Program (SHIP) or Health Insurance Counseling and Advocacy Program (HICAP).
Veterans' benefits
Adult daycare is included in the health benefits offered to veterans by the Department of Veterans Affairs (VA). If your loved one is a veteran who qualifies for VA medical benefits and who needs long-term care, he or she may be eligible for free services at VA-run adult daycare centers.
Also, if your loved one is a veteran or the surviving spouse of a veteran and has low income, some monthly cash benefits may be available from the VA, which can be used for any type of care, including adult daycare. And if your loved one is housebound, these benefits may be even higher.
Learn more about other ways to pay for adult daycare.