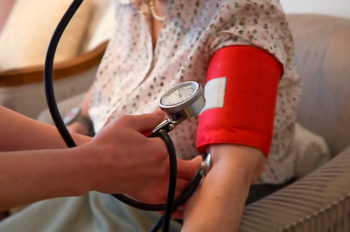 All Rights Reserved
In addition to or instead of Medicare, your loved one may have private health insurance through current employment (self or spouse) or a retiree health plan. In either case, the health insurance is likely to provide good benefits for home healthcare, though the specific coverage terms and co-payments depend on the specific plan.
Insurance from current employment: If your loved one has both Medicare and health insurance from current employment with a large (over 100 employees) company, the private health insurance pays first, with Medicare picking up those costs the private health insurance doesn't pay (such as patient co-payments). If the insurance is with a small company, Medicare pays the full cost of covered care.

Retiree health insurance: If your loved one has retiree health insurance, Medicare pays for home healthcare (for as long as your family member qualifies for Medicare coverage). After Medicare no longer pays, it is possible that the retiree health insurance might cover more care, depending on the terms of the specific insurance policy.
Note: Medicare Advantage plans -- If your loved one is enrolled in a Medicare Advantage plan, it covers home healthcare. Learn more.
Learn more about other ways to pay for home healthcare.