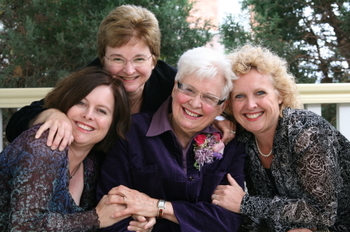 All Rights Reserved
To pay for assisted living, many families wind up having to use not only the savings of the loved one needing care but also to tap into the finances of adult children. Before you start taking chunks out of your own savings, be sure to explore these two options.
Reverse mortgage
Sometimes one person in a couple needs to move to assisted living, while the other spouse can and wants to stay in the family home. If they don't have enough income and liquid assets to pay for assisted living, a reverse mortgage may be a way for them to convert their home equity into cash, while one of them continues to live in the home.
A reverse mortgage, secured by the home, can be paid to your loved ones as a lump sum, a set monthly amount, a line of credit, or some combination. The reverse mortgage isn't repaid until the remaining spouse -- the one who continues to live in the house -- sells the home, permanently leaves it, or dies. A reverse mortgage is a big financial step: It means that much, if not all, of the value of the house will no longer be passed on to family members -- but it may be a valuable strategy that allows one spouse to stay at home and pay for assisted living for the other.
Family contributions
Many families find that no one person -- neither the loved one needing care nor any one adult child -- can pay the steep cost of assisted living, but by pooling their contributions they can make it work. This is often a particularly good option in cases where one or more family members would otherwise have to quit working to offer almost continual in-home care.
Moving to assisted living doesn't mean that your loved one won't still need some care and attention from a nearby family member, if possible. Family financial contributions from other siblings can be a good way to provide some balance when one sibling contributes most or all of this additional caregiving to a loved one in assisted living.