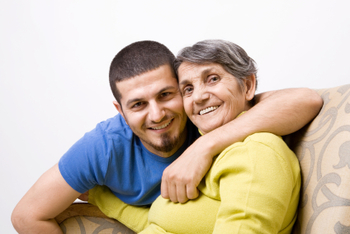 All Rights Reserved
Here are some possible sources of funds to help pay for long-term nursing home care, either the full amount if your loved one doesn't qualify for or use public benefits, or to supplement the amounts paid by a private long-term care insurance policy:
Reverse mortgage
If your loved one who needs nursing home care has a spouse who'll continue to live in a home they own, a reverse mortgage can convert their home equity into cash that can be used to pay nursing home costs. A reverse mortgage can be paid as a lump sum, a set monthly amount, a line of credit, or some combination. Your loved ones don't have to repay the reverse mortgage until the spouse at home sells the house, permanently leaves it, or dies.
A reverse mortgage is a big financial step -- it means that much if not all of the value of the house will no longer be passed on to family members. But it can be a valuable strategy that allows one of your loved ones to stay at home while helping to pay nursing home costs for the other.
Family contributions
Many families find that no one person -- neither the loved one in need of care nor any other family member -- can pay the steep cost of long-term nursing home care, but that by pooling their contributions they can make it work. This is often a good option when one or more family members would have to quit or reduce work in order to care for your loved one at home if he or she didn't enter a nursing home. Contributions from family members who live at some distance can also provide fair balance for other family members who will visit regularly and provide other support for your loved one in the nursing home.
Consider assisted living as an option
Although you and your family may assume that your loved one needs to enter a nursing home, it's possible that the less institutional and less expensive alternative of assisted living might work instead. Assisted living provides many of the benefits of a nursing home -- a secure environment with meals, 24-hour on-duty staff (though not round-the-clock supervision), monitoring of medical conditions and medications -- at a third to half the cost. Also, assisted living allows greater privacy and independence than a nursing home -- in the form of private living quarters -- and offers more social activities, for those who can manage it.
If you look into the assisted-living facilities in your area, you may find one that suits your loved one as well or better than a nursing home. And if your family has to pay out of pocket for your loved one's long-term care, assisted living may provide considerable savings over a nursing home.