How to Stop Incontinence From Sabotaging Your Sex Life
96% helpful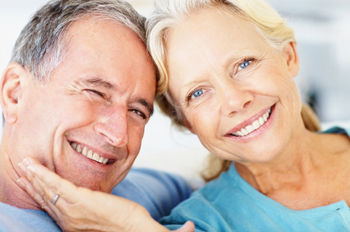 It's bad enough worrying about whether you're going to make it to the bathroom on time to avoid an accident. But worrying about leakage during sex -- that can really bring you down. If incontinence is sabotaging your sex life, at least you're in good company. According to the American Foundation for Urologic Disease (AFUD), one in three women with stress incontinence avoids sexual intimacy because of fear of leakage during intercourse or orgasm.
But don't despair: Here's a seven-step plan for coping with incontinence and getting your sex life back on track.
1. Prepare for sex.
One thing to take into account is when during sex you're more likely to leak: If you have stress incontinence, you're more likely to leak with penetration due to pressure on the bladder. If you have urge incontinence, you're more likely to leak during orgasm. (Since women's orgasms often don't happen during intercourse, you can prepare for that moment separately.)
Either way, there are lots of things you can do to decrease the likelihood of involuntary leakage during sex while you're working on a longer-term solution. You'll need to experiment to see which of these makes a difference for you:
Avoid coffee or tea for several hours prior to sex.

Drink plenty of water well before having sex, but don't drink any fluids for an hour before sex.

Practice "double voiding" prior to sex: Go the bathroom, then fully relax the bladder (some people recommend massaging the abdomen) and go again.

Put towels down, so you're not worrying about linens if you do leak.

Don't be shy about taking a "bathroom break" during sex. For women with urge incontinence, taking a bathroom break between foreplay and intercourse or between intercourse and "after-play" can make sex much more relaxing.
2. Talk about it.
No, this probably isn't an easy topic to bring up with your partner. But isn't it worth a few minutes of blushing if the payoff is returning to your previously joyous sex life? You might start by mentioning that you've been to the doctor to get help with a problem you're really embarrassed to discuss. Tell your partner how much you miss your formerly great sex life together, and let him know that your reluctance hasn't been because of lack of interest but because of fear of leakage and embarrassment.
You may be pleasantly surprised by your partner's supportive reaction; it's likely that the problem isn't nearly the issue for him you've been thinking it is. After all, men have aging-related issues that affect their sexual performance, too. Your guy is probably all too familiar with the fear and shame that can accompany age-related changes affecting sex. If talking privately isn't solving your sexual issues, working with a couples counselor or sex therapist can make it easier to talk about difficult topics.