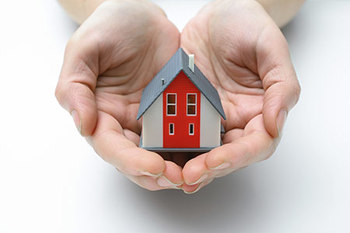 All Rights Reserved
If you're planning on downsizing or moving to a senior living community, selling your home is often a major step in the process. "Many seniors have lived in the same place for 20 or 30 years so the thought of moving is daunting—they don't know where to begin," says Suzanne Wakefield, senior vice president at Moving Station, a relocation management company based in Chicago.
Next: The Future Is Now -- Why It's Time to Consider Senior Living
Though the process can be overwhelming, there are steps you can take to make moving into a senior living community more manageable.
Choose the right real estate agent.
Real estate agents who specialize in helping seniors and are attuned to their needs offer a number of benefits. Look for agents with a Seniors Real Estate Specialist (SRES) designation. Agents specializing in working with seniors can help you transition to a senior living community, and they can help you through the sometimes emotional process of selling a home you've owned for years.
Look for an agent who has a deep understanding of the local market and can help you choose the right price for your home, which will be relative to similar properties in the area. In general, your agent should analyze the desirability of your home's location, how other homes are priced in your area, the condition of your property, and whether there are foreclosures in your area.
"Your agent should keep an eye on the market at every step of the process," says Wakefield. That means keeping track of how the marketplace is responding, what potential buyers are saying, and adjusting the price if necessary.
Prepare your home.
Your house is likely full of many personal belongings, and though that may make a comfortable living environment for you, it's not always optimal for showing your home to buyers.
"Potential buyers need to be able to imagine themselves in the space," says Wakefield. So prepare your home for sale by removing personal belongs like photographs and refrigerator magnets. Declutter the house. Remove furniture to open up the space; clear items off of tables, counters, and other flat surfaces; and spruce up the yard and front entrance to improve curb appeal.
Work with a real estate counselor.
If possible, work with a real estate counselor who can help you with all areas of selling your home. Many senior living communities offer free counseling services. Counselors can help you choose a reputable real estate agent, and they can keep up with that agent to make sure the sale process goes smoothly. They can also help you with downsizing and staging your home for the sale.
Real estate counselors can be a source of information for clients who are unfamiliar with the housing market. "Often people don't want to go forward with the process because they're scared," says Wakefield. "They don't know what to expect, so we help them understand so they can feel confident with the sale process and their move."
If you find yourself trying to figure out what to do next, you're not alone. Though selling a family home can be a big step, it could be the best decision—one that allows your or a loved one to enjoy all of the benefits a senior living community has to offer.