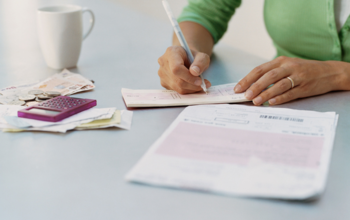 All Rights Reserved
The cost of nursing home care in the U.S is oftentimes prohibitive and can range widely, from around $5,000 per month up to a whopping $25,000 per month. How much a nursing home charges depends on its geographic location, staffing levels, any specialty care offered and the facility's size and quality. A facility with a special wing for Alzheimer's and dementia residents, for example, may charge more for that special care. When you discuss fees with facility staff, be sure to ask how often, and by how much, those rates have risen in recent years to get an idea of what you can expect.
Note: Skilled nursing care is different from rehabilitation care. The nursing home care discussed here is long-term, nonmedical residential care for someone who can no longer live on his or her own. That's different from acute, short-term skilled nursing or rehabilitation care that usually follows a hospitalization or a specific injury or severe illness. That kind of acute care is provided only at specially licensed skilled nursing or rehabilitation facilities and generally is paid for through Medicare and other types of health insurance. (Some long-term care nursing homes listed in this directory also have skilled nursing or rehabilitation wings.)
What follows are some more options that may be available to help pay for your loved one's long-term nursing home care:
1. Public benefit programs
Medicare, the federal program that provides health insurance coverage for Americans aged 65 and older, will cover care in a skilled nursing facility for up to 100 days (typically after major surgery or another hospitalization). However, it is not a coverage option for longer stays.
Depending on the state he or she lives in, if your loved one has a low income and very few assets (not including a house that they own), he or she may be able to use Medicaid to pay for part or all of their nursing home costs. Every state administers its own Medicaid program with somewhat different eligibility requirements around income levels and assets. If your loved one is planning to use Medicaid to pay for their nursing home care, it's important to verify first that their nursing care facility is Medicaid certified. (Note also that some nursing homes only accept Medicaid payments from a limited number of residents).
Often, a state will deem someone eligible for Medicaid only after he or she has spent down some of their personal funds on medical care. This will sometimes mean that your loved one will have to move to a different facility that accepts Medicaid if the one they initially moved to does not accept this form of payment. If he or she is eligible for nursing care coverage under Medicaid, the program will cover all room and board costs, as well as any therapies that already offered by the facility. Your local Medicaid office can help determine whether you're eligible for Medicaid coverage of nursing home care.
If your loved one is a U.S. military veteran, he or she may also be eligible for nursing home care provided by the Veterans Administration. Learn more about eligibility requirements for VA coverage of long-term nursing home care here.
2. Private insurance options
Many nursing home residents use long-term care insurance to pay for their care. Long-term care insurance is designed to lower out-of-pocket costs for long-term care, including nursing home care and assisted living. People are encouraged to buy a long-term care insurance policy long before they will need to use it, which may mean paying premiums for decades before they move into a long-term care facility.
If your loved one has a life insurance policy, cashing it out can help him or her pay for nursing home costs. Certain types of life insurance policies will allow the policyholder to use the insurance toward long-term care. If the life insurance policy includes accelerated death benefits, the policyholder will be able to take a portion of their death benefit while they're still alive in order to pay for long-term care. If the death benefit is not enough to cover nursing home costs, the policyholder might choose a life settlement, in which he or she sells the life insurance policy to a third party.
Today, there are also a number of combination life insurance policies that include long-term care benefits, although these policies tend to be pricier than standard life insurance.
3. Personal and family assets
Most residents entering a skilled nursing facility pay for their care using their own funds, at least initially. This might mean your loved one's personal savings, stocks or other assets. It's not uncommon for adult children and other family members pool funds to help cover the costs of nursing home care until their loved one becomes eligible for a public benefit program like Medicaid.
Since nursing care home care can be so costly, families seeking nursing home care for a loved one sometimes turn to more creative ways to use personal assets to pay for nursing home costs. Some people choose to take out a reverse mortgage to help fund long-term nursing care. A reverse mortgage allows a homeowner to exchange the home equity they've built up over time into cash. The person can then access the funds either in a monthly payment, a lump sum or a line of credit. Since this option is such a huge commitment, it's crucial to work with a reputable company and to ensure that you understand all of the terms and fees involved.
It's important to check with the skilled nursing facility about what types of care and services are included in the fees your loved one is being charged, and which ones may cost extra.
--
It's also possible that an assisted living facility would be able to meet your aging loved one's care needs. According to insurance company Genworth, assisted living community rates range anywhere from $2,500 to nearly $7,000 per month depending on where they're located and the level of care needed.
Assisted living offers the benefits of community living and support for activities of daily living (ADLs), but is not ideal for someone who needs significant medical assistance. Learn more about ways to pay for assisted living.