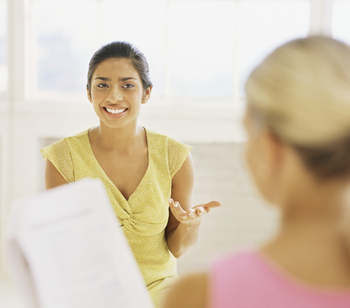 All Rights Reserved
How can you be sure that an in-home care provider is doing his or her job well? Run a periodic home care review.
In this informal review, you check every month or so that care tasks are being performed well by watching the person demonstrate them.
Some tips:
No need to spy; just ask. You want to make sure that instructions are being accurately followed, safe procedures are being used (for lifting, for example), and equipment is used properly. Observe your loved one, too. How is he or she faring through the task?
SEE ALSO: Find In-Home Care Help Near You
Don't be shy. Ask questions, make suggestions, or correct things that aren't being done to your satisfaction. A satisfying experience for your loved one is what you're paying for, after all.
Demonstrate your expectations. It's a good idea for you to periodically demonstrate expectations of how to do care tasks, especially if there's been a change in a medication or your loved one has a change in the level of care required. Showing exactly what you need -- and having it performed back to you -- is the best way to keep everyone on the same page and give you peace of mind.
Run a review whenever there's a new face helping you. Timing this for the beginning of the new person's time with you, and again a week or so later, will get things off to a productive start.
Provide a written record book. This is where the aide can note what happened during the shift. You may choose to use a system that's as simple as a checklist of everything that should happen during the shift, and a space for recording any new observations or notes on mood or symptoms, depending on your loved one's needs. That's not only informative for you; it can be a useful record for the doctor if there are health complications.
You'll be more likely to enjoy your freedom when help is around if you have peace of mind that things are being done right. Then be sure to take advantage of that good help, rather than hovering. Remember also that your loved one may find it a refreshing change of pace.