93% helpful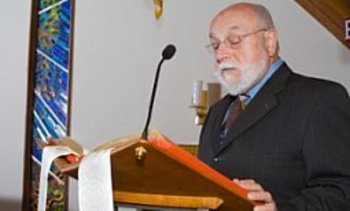 The basic steps for delivering a eulogy
Giving a eulogy for a parent, other family member, or friend who has recently died isn't easy, but it's something you'll never regret doing. This is your opportunity to celebrate the person -- and to say good-bye. It's normal to feel some nervousness and apprehension, but remember that people have come to grieve and honor this individual -- not to critique what you've written or evaluate your public speaking skills. With this in mind, try to relax and focus on what you have to say.
Preparing the eulogy
When you write the eulogy, think about your personal vision of the person. Include the telling details and anecdotes that will help evoke his unique way of moving through the world, and try to avoid clichés, generalities, and passive language. Reading your first draft aloud will help you identify gaps and misstatements, clear up any confusing areas, and improve the flow.
Presenting the eulogy
If you have performance anxiety, delivering the eulogy may be the hardest part of the whole experience. Try to remember that you're speaking to a friendly audience. This isn't an audition, a popularity contest, or your day in court. Your audience is full of people who cared about the person -- and who care about you. You'll probably find that your nervousness gradually subsides once your speech is under way.
You may be tempted to rush through your reading, but try to resist the urge. Read slowly, and pause briefly between paragraphs and at the end of any story or poem. Take a glass of water with you to the podium, in case your mouth feels dry, and remind yourself to breathe. Look up between sentences. If you find that making eye contact with individuals in the audience is distracting, focus on a point in the back of the room.
If words fail you
Don't worry if you become choked up or your voice is shaky; no one will judge you for your expression of emotion. However, you may want to designate a friend or relative to be ready to take over if you can't continue.