As the holidays approach, you're likely starting to think about the perfect gifts for loved ones. Sometimes the older relatives on your list can be trickier to shop for. They may insist they don't want or need anything, but you still want to get them a thoughtful gift.
We're here to help take some stress out of your holiday shopping with this roundup of items aimed at enhancing the lives of older adults. To further simplify your holiday to-buy list, the below gifts are organized by price, including options to fit a range of budgets.
A number of the gifts on this list were recommended by Emma Gilsanz, founder of Boomly, an online store that sells a range of products specifically designed for active seniors.
Gifts under $25
Hickies No Tie Lacing System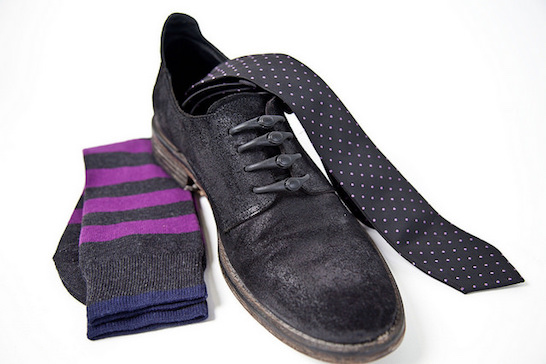 Older adults with arthritis in their hands, fingers and wrists no longer have to struggle with laces on sneakers and walking shoes. The Hickies No Tie lacing system provides a sleek alternative to velcro shoes for those who have trouble tying their laces and/or bending down by turning any lace-up shoe into a stylish slip-on. The modular design allows for a one-size-fits-all approach so you can customize the tightness, comfort, security, and color. Available in 4 stylish colors, the lacing system works on fabric and leather shoes alike.
Cost: $14.99
To order: hickies.com or boomlyshop.com
Staybowlizer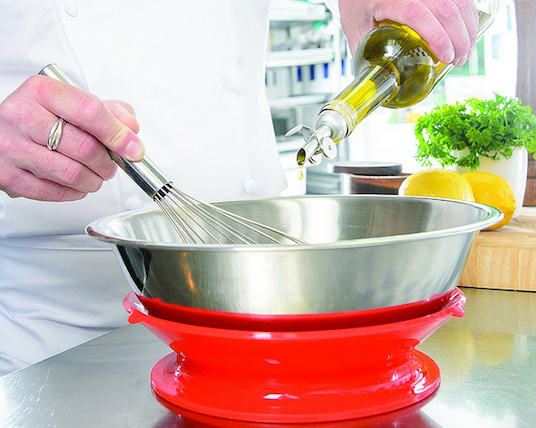 Perfect for the baker or chef in your life, the Staybowlizer kitchen aid acts as a third hand when cooking or baking. Its suction technology locks a bowl to the kitchen counter or table, eliminating the need for sore or arthritic hands to grip the bowl to hold it still. The Staybowlizer can also be used to secure a double boiler and is oven, microwave and dishwasher safe up to 500°F.
Cost: $19.99
To order: staybowlizer.com or boomlyshop.com
Chipolo Plus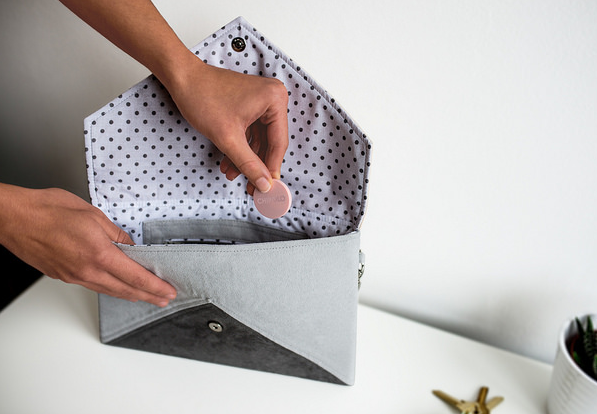 If you care for a loved one in the early stages of cognitive decline, Chipolo Plus can lower everyone's anxiety when trying to locate misplaced items like keys, medicine bottles and other important belongings. Just attach it to the object and whenever the tracking device is within 200-feet of you, you can enable the device to play a 100db loud melody until you find it.
When misplaced items are out of Bluetooth range, caregivers and loved ones can check the last known location feature on the app for a map that shows where it was last seen. You can also mark your device as lost to allow it to be discovered by the community.
Cost: $24.99
To order: shop.chipolo.net
Gifts $25 - $100
Gardening tool gift set by Radius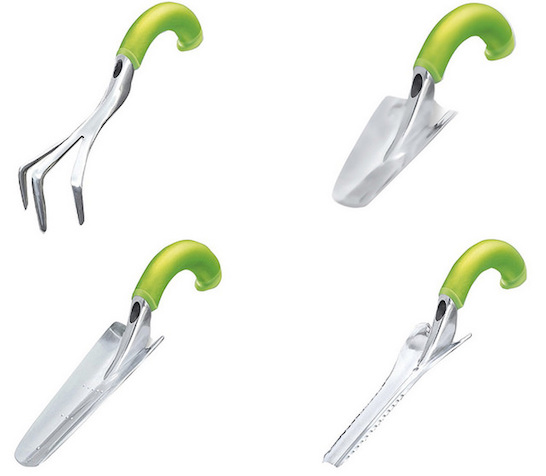 This set of gardening tools by Radius was especially designed for people with arthritis and hand weakness. The tools are comfortable to use and stylish! Their patented design features a natural grip that minimizes hand and wrist stress. Perfect for the older adult who loves to garden. The gift set includes an aluminum hand cultivator, hand transplanter, hand weeder, and hand trowel that all come with a lifetime guarantee.
Cost: $39.99
To order: RadiusGarden.com or boomlyshop.com
Conscious Step Socks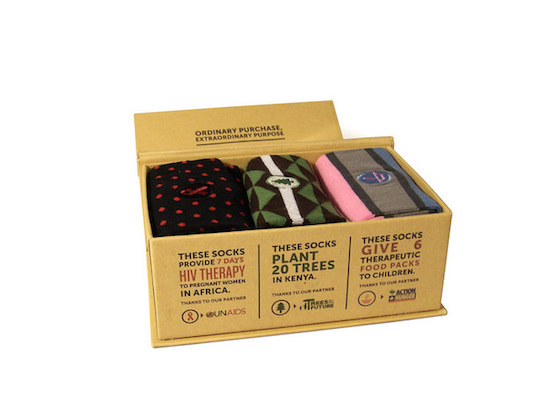 Socially conscious older adults will love the chance to change the world with a pair of socks. The new Conscious Step Conscious Collection boxes contain socks, which support six of Conscious Step's amazing partners, Water.org, UNAIDS, Action Against Hunger, Room to Read, Trees for the Future, and Global Citizen.
Purchasing these boxes will either provide 18 months of safe water, 2 schoolbooks for children in their native languages, and raise awareness through Global Citizen, OR provide 7 days of HIV therapy for an expectant mother, 6 lifesaving therapeutic food packs, and plant 20 trees. Available in men's US shoe size 8-12 and women's size 9-13, each pair features a seamless 168 needle thread count and reinforced heels and toes for durability and are made from sourced from organic cotton dyed with non-toxic dyes.
Cost: $44.95, single pairs $14.95
To order: ConsciousStep.com
Bella electric ceramic kettle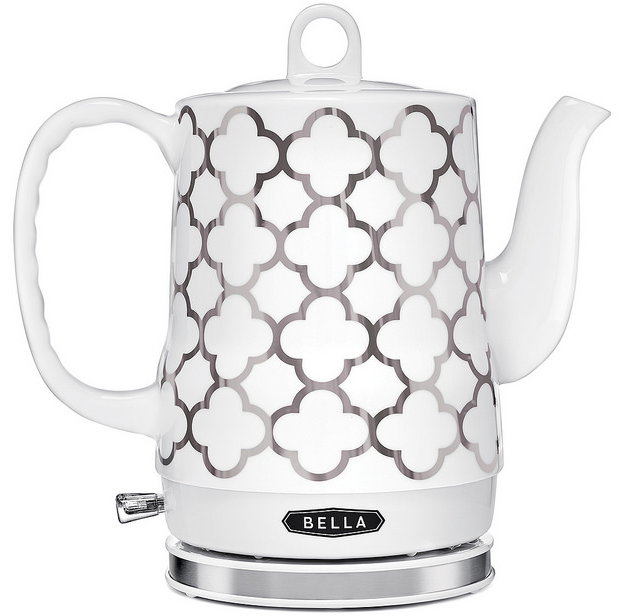 If you have an older loved one who loves a good ucp of tea, the Bella electric ceramic kettle can help lower their worries about forgetting a tea kettle on the stove. The kettle is equipped with dry boil protection that cuts the power if it senses there's no more water left. The convenient cord storage and concealed heating element provides a space-saving design meant to reduce clutter.
Cost: $49.99
To order: Bellahousewares.com
Ballpark Blueprints


Relive the glory days of your loved one's favorite sports team with Ballpark Blueprints high-quality blueprints available for Major League Baseball, Golf, Professional Football and Basketball, College Football and International Soccer venues. From the ivy walls of Wrigley Field to Augusta National Golf Club, older adults will love reminiscing about trips to their favorite stadium. Hand-drawn artwork of the stadium includes a plan view, signature elevation view, and architectural details unique to the park, and are available in a variety of sizes and framing options.
Cost: Unframed prints start at $60
To order: ballparkblueprints.com
MagnaClick dress shirts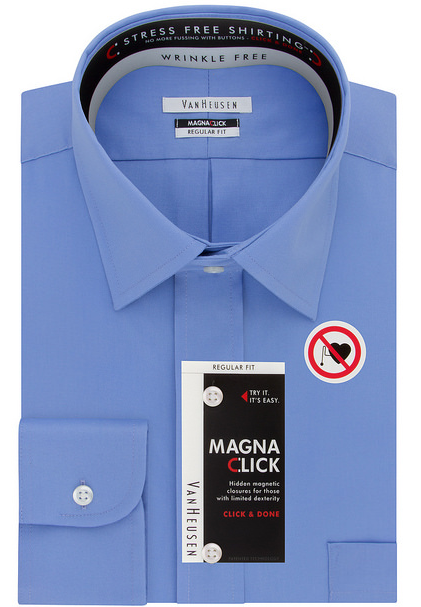 MagnaClick dress shirts for men are self-buttoning and feature magnets sewn into the pleats of the shirt eliminating the need to fuss with buttons. The technology was created with people with mobility issues in mind, including adults who suffer from arthritis, Parkinson's disease and Alzheimer's disease. The shirts are sold under the Van Heusen brand and are available in 5 colors (white, blue, black, charcoal, and canvas).
Cost about $64.95 (but prices may vary by store)
To order: Available at Kohl's, JCPenney, Macy's and other major retailers.
VIDBOX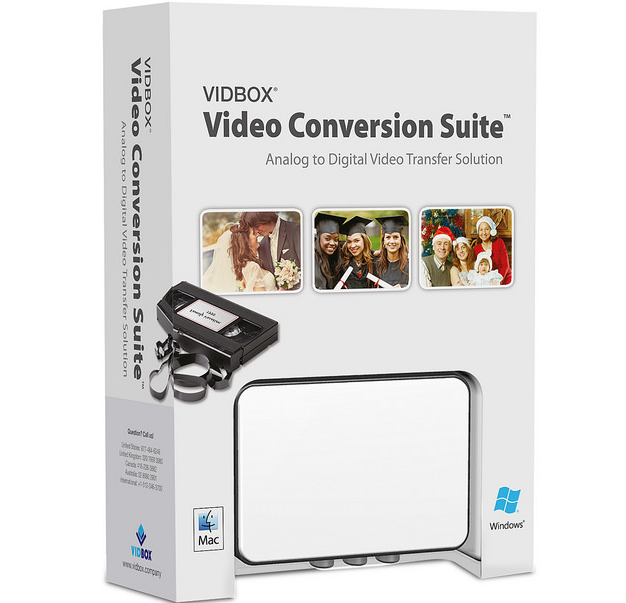 Help older loved ones reflect on—and preserve—cherished memories that technology may have left behind in boxes and boxes of videotapes. The VIDBOX conversion tool, accompanied with easy step-by-step instructions, provides the ability to convert cherished footage at home at the user's leisure. An especially suitable gift for the photography lover or archivist of family milestones, the VIDBOX is available for PC and Mac and is compatible with VHS, Betamax, S-VHS, camcorder, TV, DVD player, game consoles, TiVo, DVR and cable set-top boxes.
Cost: $69.99 to $89.99 depending on platform
To order: vidbox.com
StoryWorth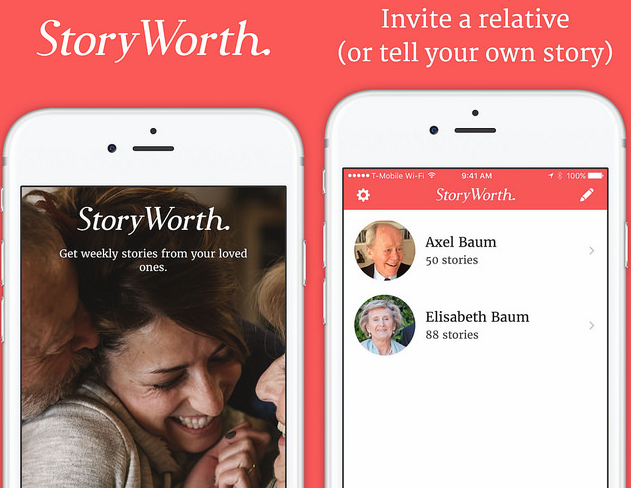 Recording family stories is a wonderful gift for the entire family, but many seniors don't know where to start. StoryWorth helps older adults record their stories through weekly emails (sent for a year) with questions they might not think to ask.
The weekly emails feature unique questions meant to get your loved one talking about their life, such as,"What's the bravest thing you've ever seen?" or "Have you ever pulled a great prank?" All stories are securely stored on the family's private StoryWorth account and can be easily shared with additional family members, if desired. After a year, StoryWorth's team will create a bound hardcover book containing all of the stories shared within the past year.
Cost: $79
To order: storyworth.com
Reminder Rosie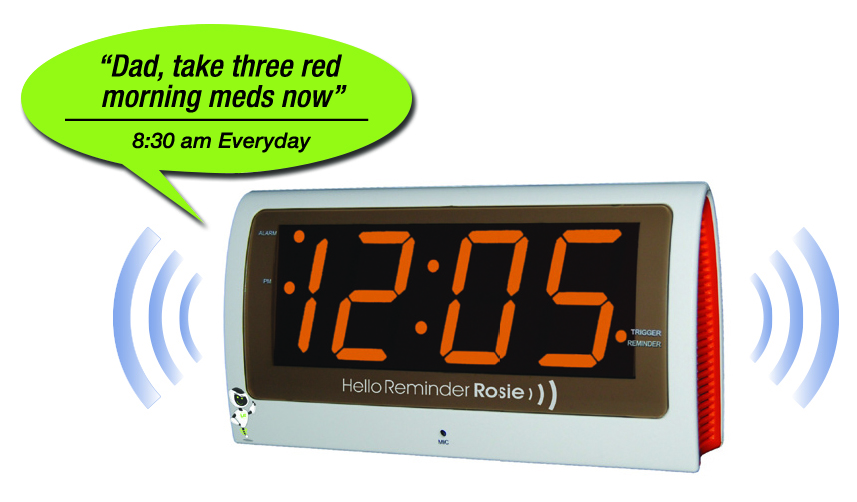 Reminder Rosie's personalized, voice controlled, talking reminder system and alarm clock has a sleek clock interface and is a simple, hands-free solution for older adults to remember medication, appointments, and everyday tasks. Easy to set up, it can be used out of the box without touching any buttons. Record up to 25 personal reminders in a loved one's voice to help with task adherence. Reminder Rosie can be heard within a 100-foot radius, and turns off once someone says "reminder off" or pushes down on the clock. It's a great tool for anyone who takes medication, but especially for those with dementia, memory loss, visual impairment or arthritis or other hand weaknesses, as it's completely voice-activated.
Cost: $99.99
To order: reminder-rosie.com (use the coupon code '30130' to get the discounted price listed above and free shipping) or boomlyshop.com
Gifts $100 and up
Mosaic weighted blanket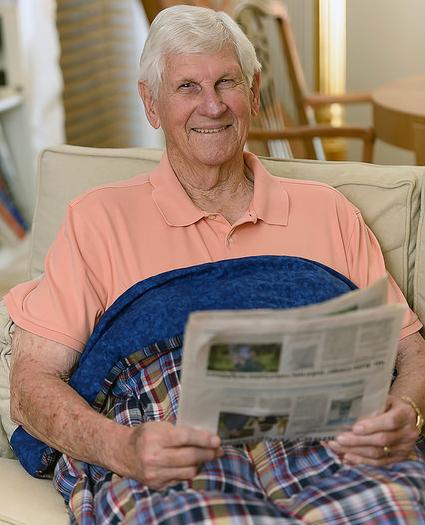 Anyone living with medical conditions including Restless LegSyndrome (RLS), Alzheimer's, Sensory Processing Disorders (SPD), Fibromyalgia, Post-Traumatic Stress Disorder (PTSD) and general anxiety can have trouble falling -- and staying -- asleep. Mosaic Weighted Blankets mimic the "back in the womb" experience by putting a slight pressure on the body to create the same sensation a person experiences when they receive a hug.
The deep pressure created by the blanket causes the release of serotonin in the brain, the "happy, feel-good hormone". After an increase in serotonin, melatonin is released, which provides a calming effect as the user gets sleepy. You can custom order Mosaic Weighted Blankets since they come in a variety of fabrics and colors to suit any décor or older person's favorite color and pattern preferences.
Cost: Prices start at $100
To order: mosaicweightedblankets.com
GelPro comfort mats


Discomfort in the kitchen, primarily back and foot pain, is a serious issue for older adults who love to cook and bake. GelPro comfort mats are soothing to tired feet, legs, knees, hips and backs that spend hours rolling out cookie dough, making a family's favorite recipes and then cleaning up after a long day in the kitchen. By absorbing the shock of standing on a hard wood or tile floor, the mats reducing pressure on older bodies without sacrificing style. Gelpro mats are available several sizes and hundreds of patterns and colors that are sure to fit any home décor.
Cost: Prices start at $119.95
To order: GelPro.com and national retailers, including Bed Bath & Beyond, Target.com and Amazon
Simple Music Player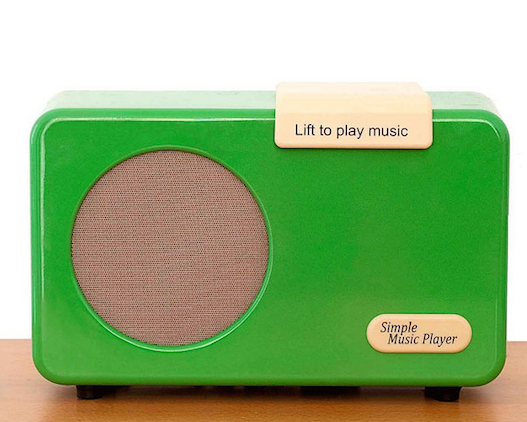 Research has confirmed both the benefits of providing people who have dementia with music they remember, and the need for easy operation that those living with cognitive issue require. The easy-to-use Simple Music Player is a retro music player that should put a smile on users' faces and transport older adults to another era.
The music box comes preloaded with 40 oldie classics but can also be updated with additional tunes by a caregiver. Once set up, the player is highly intuitive and does not require any prior knowledge or memory to start and stop. The styling is also reminiscent of old radios and should be instantly recognizable as a music player.
Cost: $219.99
To order: dementiamusic.co.uk or boomlyshop.com