How to Help Someone With Parkinson's Disease Thrive
98% helpful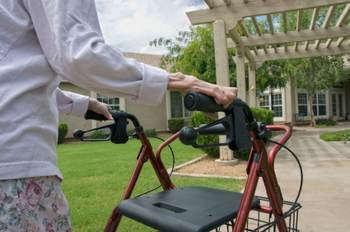 Exercise helps manage Parkinson's disease
Regular exercise, along with physical and occupational therapy, can help maximize someone's fitness, mobility, and ability to continue her daily routines after she's diagnosed with Parkinson's disease. Helping her function at the optimum level now may offset some of the physical limitations that can develop later.
First you'll want to help her understand why exercise is important. Then you can focus on ways to help her work the best kinds of activity into her life.
Exercise is vital for Parkinson's disease management. At a time when someone with Parkinson's probably feels like she's losing control of her world, one of the best things she can do for herself is exercise, movement disorder experts say. Not only do regular workouts and physical activities lift the spirits, release stress, and tune up the heart, they can also build strength, flexibility, and endurance and improve posture.
A new British analysis that pooled the results of multiple studies found that various exercise interventions boosted physical functioning, health-related quality of life, strength, balance, and walking speed in Parkinson's patients. And some research on mice with Parkinson's disease-like symptoms even hints that exercise can enhance the brain's supply of dopamine, the chemical lacking in Parkinson's patients.