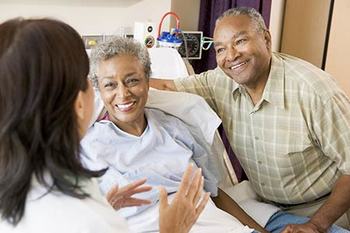 All Rights Reserved
Most people who have been through a medical challenge will tell you that they wish they'd had the benefit of an advocate going into it. And it's becoming increasingly common for people who are dealing with complex medical challenges to hire a healthcare advocate. While the concept of healthcare advocacy isn't new (advocates already work in employer, policy, and medical settings), you may not know about a different kind of healthcare advocate, the private professional patient advocate (PPPA). A PPPA is not the same as a geriatric care manager, nurse care manager, or patient navigator -- it's a new kind of advocate who specifically helps families with the intricacies of coordinating medical care.
Simply put, a PPPA helps patients and their loved ones find the medical care that's right for them. They do this by helping patients fully understand their situation, their options for treatment, and the process of recovery. They work alongside the medical and support team to ensure that information is communicated effectively and that patient choice is respected. They make sure medical bills are accurate and assist with insurance challenges as needed. They also provide assistance if families experience conflict over the care of their loved one. In short, they facilitate the entire medical process to make sure that it goes as smoothly as possible.
PPPAs are on the increase nationally, although they tend to be more prevalent on the coasts and in major metropolitan areas. You can find them by referring to the national directories for NAHAC and APHA, by searching online, or by asking for a referral from local support agencies. If there isn't a local advocate where you live, many are set up to work with you from afar via videoconferencing. Costs for their services vary according to geography, experience, and qualifications. Skill sets also vary: Advocates range from nurses to social workers to physicians to insurance experts. While most advocates charge for their services, some work on a sliding scale or offer services free of charge.