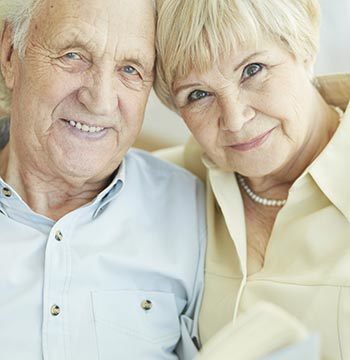 All Rights Reserved
In the U.S., the aging population is bigger than ever, and many people see this as a problem. However, the Program on Global Demography of Aging (PGDA) at the Harvard Center for Population and Developmental Studies is taking a new approach to this issue, framing it as an opportunity instead of a problem. We interviewed Maria Joy, program coordinator of the PGDA, about the Center's work.
Your research sheds light on worldwide trends relating to aging, disease, disability, and economics. What are you seeing that you wish more Americans understood?
Maria Joy, PGDA program coordinator: Life expectancy is increasing around the world and, as a result, our population is comprised of a larger share of older individuals than ever before. This increased percentage can be largely attributed to declines in fertility and public health advances in averting early death, such as the proliferation of vaccines and the safe disposal of waste. It is important to note that life expectancy is increasing in developing as well as developed countries, greatly changing the demographic makeup of developing nations in particular.
This significant aging population will require adaptations from many parts of society, especially our healthcare system. Health systems will need to accommodate older individuals living with chronic diseases, and workplaces may benefit from making changes that promote the productivity of an aging workforce. We would like Americans to frame an aging population not as a problem but as a public health accomplishment and an opportunity to engage an active and important demographic group.
As longevity increases around the world, what do you think will happen to retirement age and the economic well-being of seniors?
MJ: We are already seeing the retirement age increasing. Seniors tend to have higher healthcare costs than younger adults, especially in the U.S., which can strain their finances and delay retirement. This is one reason it is important to adapt our workplaces to allow seniors wishing to stay in the workforce to do so comfortably and to maintain productivity.
Does that answer differ when you're looking at developing countries versus more affluent countries?
MJ: Seniors in the U.S. have pension programs and other publicly funded safety nets that may help to ease financial pressure in retirement. These programs do not exist in many developing countries, where people work well into old age in informal occupations such as agriculture and other types of home production.
Here in the U.S., what relationship do you see between aging and productivity? Are we becoming healthier with age, and therefore increasingly productive, or is the opposite the case?
MJ: This is an active area of research for PGDA. Generally, people are living longer, healthier lives, but the relationship between additional years of life and health in those years is not yet established. PGDA-affiliated researchers at Harvard are currently investigating this association. A workshop was held at Harvard last year that brought together scholars from around the country to further investigate whether adding years of life delays the onset of disease, resulting in fewer years of poor health, which is known as the "compression of morbidity." A pilot project to continue this work is ongoing.
How would you describe the economic impact of the increasing life expectancy in the U.S. -- on seniors, and on family caregivers?
MJ: Healthcare in the U.S. is enormously expensive, and the majority of healthcare spending occurs in the final years of life. The number of years spent in poor health later in life has implications for the financial burden placed on seniors. Additionally, our Social Security system will have difficulty supporting a large share of retirees as the baby boom generation enters retirement. There are, however, opportunities for positive economic outcomes if seniors are engaged in the workplace and in social institutions. Care for the elderly is also an area of opportunity for healthcare workers, as it is a growing and dynamic part of our healthcare system and will likely generate many jobs.
Aside from economic inequality, what are the most powerful social determinants of mortality and morbidity in aging people on a global scale? On a local scale?
MJ: We have found that social networks play a powerful role in the health of individuals. One's neighborhood may also influence health, and Harvard researchers are currently investigating the effect on health of living in proximity to foreclosed homes in the wake of the Great Recession. PGDA is also supporting a pilot project investigating the effects of job loss at older ages on health, the results of which are forthcoming.
How can people learn more about the work you're doing at PGDA?
MJ: Please visit our website at http://www.hsph.harvard.edu/pgda/ for more information.