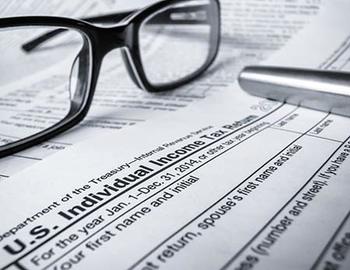 All Rights Reserved
As a caregiver, your path is likely paved with bumps and detours as you search for guidance to help you best care for your loved one and all aspects of his or her life. Where do you go for reliable information, with literally hundreds of websites around every bend? Below are 15 government websites that will provide an unbiased starting point for accessing the information you need. They cover a range of aging adult issues that all caregivers should be privy to, from general well-being to planning for the future.
Next: Most Caregivers Uninformed About Documents for Elderly Parents
All-Purpose Government and Non-Profit Resources for Older Adults and Caregivers
The AoA's goal is to deliver services to older adults and their caregivers, as outlined under the Older Americans Act of 1965, by promoting health and well-being and fostering independent community living. Boasting 27 Resource Centers and multiple programs, the AoA provides services such as home and community-based long-term care, prevention and wellness, elder rights protections, and nutrition. The AoA also administers the National Family Caregiver Support Program (NFCSP), which funds states to help caregivers care for their loved ones at home for as long as possible.
The NIA conducts research on aging and the well-being of older adults in order to provide helpful resources to the public. This website has a special section on caregiving, in addition to other relevant topics such as healthy aging and longevity, exercise, disability, doctor-patient communication, and legal and financial planning. The site also hosts a huge library of publications that are free to download or order in hard copy.
From transportation and meals, to in-home services and caregiving support, the AAA is a nationally recognized non-profit that offers free and local resources to older Americans across the U.S. who are searching for aging services nearby.
Long-term care is different from medical care in that it covers a wide range of everyday life tasks, from bathing, dressing, and eating to food shopping and preparation to finance management. While you may be able to provide the level of care your loved one currently needs, you may require help in the future. This website provides answers to and resources on planning ahead, differing costs for different types of services, and ways to finance this kind of care.
Estate Planning and Wills
In addition to the federal websites below, many individual states provide online information about estate planning and wills. Some of these state resources may be helpful even to nonresidents, such as the information provided on the website for South Dakota's Office of the Attorney General.
This USA.gov compilation of resources gives an overview of several estate planning topics for you and your loved one to think about earlier rather than later, including the advantages of setting up a trust and detailed tips on writing a will.
While more technical in nature, this IRS webpage includes all of the government-related information your loved one will need to consider in estate planning, including accounting for his or her gross estate and whether an estate tax return will need to be filed, plus frequently asked questions and updates on tax law changes.
Legal Resources
The NIA website has a section focused on planning ahead for decisions that may arise related to the health of your loved one. This is something that benefits both aging adults and their families or caregivers. In addition to an overview of the types of decisions that could come up, the site covers the legal aspects of how your loved one can officially make his or her wishes known, including living wills and other planning documents and healthcare proxies. The webpage includes a list of additional government and nonprofit resources related to advance care planning.
The Health Insurance Portability and Accountability Act (http://www.hhs.gov/ocr/privacy/hipaa/understanding/summary/privacysummary.pdf) protects an individual's right to privacy regarding health information, such as medical records and billing details. As a caregiver, you should know that no healthcare provider or insurer may share information about your loved one's health with an outside entity, in part to help prevent discrimination in certain healthcare and social service programs. In addition to the resources available on the HIPPA website, the site's fact sheet gives an overview of how you can communicate with your loved one's health care provider(s), as his or her caregiver.
Benefits You and Your Loved One May Be Eligible For
This website is a great starting place to learn about all the potential benefits available to your loved one. The Benefit Finder tool on the homepage leads you through a series of questions that will help direct you to relevant resources for your loved one's health or living situation, including benefits for non-aging-specific topics such as counseling and energy assistance.
Social Security extends beyond basic retirement income and can provide additional assistance for those who qualify through disability benefits, Medicare, and Supplemental Security Income. The SSA website provides more information about all benefits available through Social Security and allows you or your loved one to apply online as well as manage any existing benefits. Besides English, the website content is available in 18 additional languages.
As the country's primary health insurance program for those 65 and older, Medicare is something almost every aging adult will benefit from at some point. Whether your loved one is already receiving benefits or you're helping him or her decide which parts or plans to sign up for, the Medicare website covers everything from the coverage and cost of different plans to finding providers that accept Medicare. You can also create an account to manage claims, appeals, prescriptions, and more.
When caring for a veteran, it's important to know about the special benefits available that can help ease the transition from being self-sufficient to needing extra physical and financial support. The website and brochure explain benefits your loved one may be eligible for, including disability benefits, pension, low-cost life insurance, and hospital and nursing care services.
Other Health Resources/Special Considerations
As the person you care for ages, balancing food and drug health can become more challenging due to changes in diet or an increase in prescribed medication. The FDA website allows you to research all things food and drug related in the U.S. You can monitor food and drug recalls and alerts or download medication guides for more than 400 drug products. There is also a section devoted to a range of more targeted senior health issues, such as diabetes, cancer, and medication errors.
The FNIC has dedicated nutrition webpages for all life stages, including for aging adults. This U.S. Department of Agriculture webpage offers a comprehensive library, worth browsing, of websites and resources on nutrition and healthy aging. To name a few: "MyPlate for Older Adults," "Food Safety for Seniors," and "How to Detect and Prevent Malnutrition." Included is a link to the MedlinePlus Nutrition for Seniors webpage, where you can sign up to receive e-mail updates about nutrition for older adults.
For those caring for loved ones with advanced physical or mental illnesses, you should know about the disability services and protections that may be available, from benefits such as Medicaid and the Supplemental Nutrition Assistance Program (SNAP) to civil rights under the Americans with Disabilities Act. This easy-to-navigate website allows you to find content categorized by topic (benefits, health, housing) or by audience (caregivers, older adults, veterans and military), and it even has a tool to help guide you to the resources you need.