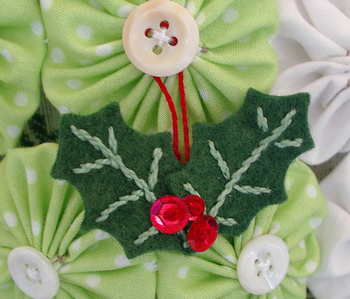 All Rights Reserved
Each holiday season, there is inevitably someone on my list for whom coming up with an appropriate gift is akin to clipping to my cat's toenails. Next to impossible. Caregivers or loved ones of a person with Alzheimer's or dementia might find themselves similarly frustrated. Will he be able to use this? Will she be aware of the gift and find some enjoyment in it? Fortunately, there are many wonderful gift ideas for people with Alzheimer's that are both pleasurable and useful for the recipient as well as the caregiver. To make gift-giving easy this year, I've provided my Top 5 picks for each stage, many of which are available at The Alzheimer's Store, a company owned by Ageless Design, which provides "unique products and information for those caring for someone with Alzheimer's disease." The company also produces the Web-based Alzheimer's Daily News.
Early Alzheimer's
Most people in the early stages can still manage many of their daily activities themselves but may need some assistance or support to stay organized. Many who have early Alzheimer's may have trouble carrying out everyday tasks that require multiple steps, like balancing a checkbook. Memory and thinking may be affected as well. People in this group often lose or misplace items, and have trouble remembering appointments and people's names.
Top 5 Picks:
Tickets to a concert
Transportation vouchers
Middle-Stage Alzheimer's
People with moderate Alzheimer's or dementia may experience gaps in memory, and may require some assistance with daily activities like bathing, choosing clothing and eating reminders. These people may experience a change in sleeping habits, have trouble recognizing family members, and may feel restless.
Top 5 Picks:
Photograph albums
Easy-to-wear clothing
Advanced Alzheimer's
People at this stage often require complete assistance with the activities of daily living, like eating and using the bathroom. The ability to speak declines as does the recognition of spouse or caregivers. These folks may be largely unaware of all recent events and life experiences.
Top 5 Picks:
Photograph albums
Visits with animals
Hand and arm massage
I hope a few of these ideas catch your eye, and are able to offer some level of peace, comfort and fun for your loved one this holiday season and into the new year!