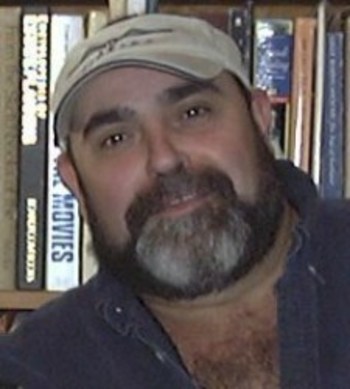 All Rights Reserved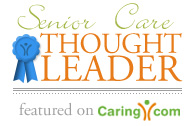 If you're caring for a loved one with dementia, Gary Joseph LeBlanc is someone you should know about. As an author, columnist, and speaker, Gary has a unique ability to make sense of the overwhelming experiences that dementia caregivers face.
Take a moment now to learn more about what Gary has to say about how he became a caregiver, what helped him manage the tough times, and what he hopes all caregivers can learn to help them through the experience.
And be sure to see where to learn more about Gary LeBlanc so you can keep up with what he's working on.
Who Is Gary LeBlanc?
Gary, who has documented his own journey as a caregiver in newspapers in the Southeast, has firsthand knowledge of the trials -- and the positive moments -- of supporting a loved one with dementia and memory disorder. After his father was diagnosed with Alzheimer's, Gary cared for him at home for ten years until his father's passing. Gary's weekly columns, "Common Sense Caregiving," have run in the Tampa Tribune, Hernando Today, and other publications, and they outline not only his personal experiences but also a deep understanding of dementia and caregiving that he aims to share with others. His books about caregiving include Staying Afloat in a Sea of Forgetfulness, Managing Alzheimer's and Dementia Behaviors, and, as coauthor, While I Still Can.
What Led Gary to Senior Care
It was actually quite unexpected. While co-owning a father-and-son bookstore with Dad and working side by side with him, I began noticing that he was showing signs of dementia. He was struggling with simple math equations and also giving deep discounts on items that I knew he never would have before. Finally, after his being diagnosed with Alzheimer's, I became his caregiver, which lasted throughout the final ten years of his life. I kept him home until his final day, which is something I'm very grateful for because this was what he wanted.
Why Gary Cares
Throughout the 3,000-plus days of caring for my Alzheimer's-stricken father, I learned the true hardships that a caregiver endures during his or her campaign. Since I was already a writer, I began keeping a daily journal of the trials and triumphs Dad and I experienced together. This soon transitioned into a weekly column, 'Common Sense Caregiving,' for the local newspapers I've been writing for the past four-and-a-half years. This soon became a resource for other caregivers where they could learn through my own personal mistakes and victories.
What Gary Wishes More Caregivers Knew
I believe that one of the most important lessons for all caregivers to learn is to put their pride aside and learn how to ask for help. We have to look outside of the box and find what works best for both patient and caregiver.
Strategies to Help With Senior Care
When caring for patients who are suffering from dementia, it is essential to concentrate on keeping their anxiety and frustration to a low level. I have found that "routine" is the best place to start; "redirection" is another tool that the caregiver needs to master.
Favorite Saying
My own personal saying, which I have found to be intrinsically true, is, "Once a caregiver, always a caregiver." But I also hold fast to a quote by another author, which is, "Courage doesn't always roar. Sometimes courage is the quiet voice at the end of the day saying, 'I will try again tomorrow.'" That's from Mary Anne Radmacher. This is a perfect quote for any caregiver.
Caregiving Is Not a Science
In my opinion, it is essential for every caregiver to realize that this is not a science. Every patient responds differently, and this is especially true with Alzheimer's patients. This will be a journey of trial and error, right up to the very end. I encourage all caregivers to humbly learn from their mistakes and then, ultimately, follow their hearts.
Learn More About Gary LeBlanc

Common Sense Caregiving column


Staying Afloat in a Sea of Forgetfulness book


Gary Joseph LeBlanc on Facebook


Gary Joseph LeBlanc on Google +


Gary Joseph LeBlanc blog at Fisher Center for Alzheimer's Research Foundation