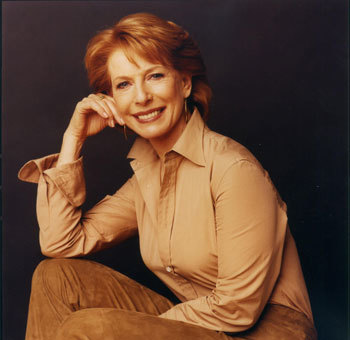 All Rights Reserved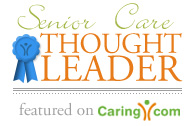 When writer Gail Sheehy learned that her husband, Clay Felker, had cancer, she was stunned -- not only by the tragic news but also by the new caregiving role she found herself in. She spent close to two decades caring for her husband, through cancer and then other chronic illness, and she learned first-hand about the constant struggles nearly every caregiver faces: juggling time with a loved one while also earning a living and struggling to cope with anxiety, exhaustion, and medical costs. Here you can learn what Gail came to see as the most important and difficult issues for caregivers, and how they impact our nation as a whole. Read her advice about what every caregiver should know when talking to doctors and looking for help. And see where to learn more about Gail, so you can find her articles, books, and blogs about caregiving and gain encouragement from her conviction that no caregiver should take on the role all alone.
Who Is Gail Sheehy?
A renowned author and journalist, Gail began documenting the common psychological changes in American adult life in her best-selling 1976 book Passages. She was an early and influential writer for New York magazine, and her articles have appeared in Vanity Fair and numerous other major national publications over the decades. Also a speaker on caregiving issues, she was named AARP's Ambassador of Caregiving in 2009, and in 2011 she became a chair for the National Osteoporosis Foundation's Generations of Strength campaign.
What Led Gail to Senior Care
Few of us are prepared for The Call. I should have been expecting it, because my husband was 12 years older than I and in his 60s. But I had converted him into jogging and skiing and he'd never smoked, so why worry? I was in a beauty salon primping to go with him to a gala concert when I got The Call. It was the surgeon who had performed a biopsy two years before and assured us that the lump in Clay's throat was benign. Now he told me, "The pathologist recut the old slides. It was cancer. And it's back."
I leapt from shock into mobilization but soon found myself circling around in chaos. No two doctors agreed on the treatment approach. Friends had horror stories about hospitals. Medical mistakes are the fifth-leading cause of death in the U.S., yet data on hospital outcomes is kept from the public. My husband's first surgery was successful, but who does the aftercare? I worked full-time. So do half of family caregivers. Everyone else who had helped during the emergency went back to their normal lives. But Clay and I were living the New Normal.
It takes a long time to recognize and accept that we have a new role: family caregiver. It's a role that, today, requires professional-level skills and a long-term view. I was a caregiver for my husband over the next 17 years, through four separate battles with cancer. We had joyful respites of several years or more. But when he developed chronic illness and needed long-term care, I almost went broke trying to hire home health aides so I could continue to earn a living. What about all the women caregivers who leave their jobs, expecting the emergency to be over in months? When this role stretches into several years, they are likely to become unemployable and sacrifice their own future financial security.
Little attention was given to unpaid senior care until recently. In 2007, when I wrote one of the first national stories about the crisis, "Who Cares for the Family Caregiver?" (for Parade magazine), I was deluged with e-mails. Caregivers felt so alone. They all wondered why this role was so hard. What were they doing wrong? When I found out there were more than 40 million of us and growing, I vowed to write a book about this predictable passage. AARP named me its Ambassador of Caregiving and sent me around the country to seek out families who were finding creative solutions. Passages in Caregiving: Turning Chaos Into Confidence became the basis for speeches I was invited to make for health and hospital organizations, conferences on aging, women's professional organizations, the Alzheimer's Association, and caregiver coalitions.
Why Gail Cares
What inspires me to continue advocating for family caregivers is the dedication of the many veteran caregivers I have met in the dozens of cities and rural areas where I've spoken over the last five years. These are pioneering women and men who have taken action to break out of the isolation and help other caregivers. Some, like those in St. Petersberg, Florida, have started caregiver coalitions by pulling together all the social agencies that can be of help. A couple in rural Arkansas, dealing with Parkinson's, built a circle of care by alerting their community to the many small tasks that needed volunteer help -- they got 72 volunteers! Still others have started nonprofit organizations to train family caregivers and professional care managers. I like to be the conduit for these creative solutions.
One in 4 Americans who reach age 65 will live to 100. One in 2 Americans who live to age 85 will develop Alzheimer's. Whoever prepared us for the possibility that we might live long enough to forget the name of our first husband? Or wife? And while we're laughing, here's another question: Who is going to take care of us?
The explosion in family caregiving by Boomers whose parents now routinely live into their 80s and 90s has created a national caregiving crisis. A national study by AARP in 2008 revealed that family caregivers neglect their own health, with serious consequences. They put themselves at high risk for anxiety, exhaustion, and depression, which leads to reduced immune response to all illnesses. They are also highly vulnerable to alcohol and drug abuse and have a higher rate of early mortality compared to noncaregivers.
What Gail Wishes More Caregivers Knew
I wish all caregivers knew how to interview doctors. You want to find the closest thing to a "medical quarterback." Three key questions to ask:
Will you pull together the care team?
More than one specialist will be involved. You may want to add integrative medicine professionals (nutritionist, physical therapist, acupuncturist, yoga). Be sure your medical quarterback knows about everybody on the team.
Will you call the plays?
The nurse practitioner is your best friend in the office of your quarterback doctor. Work with her to make sure that all members of the team exchange information and get copies of test results.
Will you help address pain and other side effects of treatment?
Choose a doctor who agrees to stay on the case after surgery or radiation or chemo or physical therapy or prescribed drugs, which may pose new problems.
Finally, you may want to find a care manager or a nurse who can coach you on the code words to use to get the services you're entitled to, and to stand up for your rights. Believe me, it's worth the price of a consult to learn where to turn for help with your unique situation. To locate a care manager in your area, go to the website of their professional association: National Association of Professional Geriatric Care Managers. (Caring.com also has a Directory of Geriatric Care Managers.)
Biggest Issues in Senior Care Today
The biggest concern in senior care is how to care for people with chronic or serious illness. Our system is set up to cure acute illness in high-tech hospitals with highly paid specialists. Today, these technically skilled doctors hardly touch the patient. They stare at a computer and input data. They are able to cure or at least delay the progress of diseases that used to be death sentences. Life is prolonged. What often follows are years of chronic or recurring serious illness.
The vast proportion of seniors who develop chronic illnesses want to be cared for at home. Hospice is a superb program for patients and their families in the last six months of illness.
Palliative care is something different. It is support for managing chronic illness by providing relief from the symptoms, pain, and stress -- whatever the diagnosis. Palliative care is intended to keep people OUT of the hospital. The goal is to improve quality of life for both the patient and the family.
Palliative care is provided by a team made up of a doctor, a nurse practitioner, and a social worker who work together with a patient's other doctors to provide an extra layer of support. It is appropriate at any age and at any stage in a serious illness and can be provided along with curative treatment.
The most progressive palliative care services offer a home care team that collaborates with the family caregiver. Led by a geriatrician, it usually includes a nurse practitioner who monitors the patient, a social worker who guides the family caregiver though changing stages, and often a chaplain.
You can find out all about it on the website getpalliativecare.org.
Words of Wisdom
The secret of caregiving success took me years to discover. Quite simply, we cannot do it alone.
No one can.
We must create a circle of care.
We need to choose doctors and nurses and social workers who will be our advocates -- who will speak up for the rights of patient and caregiver to determine the goals of treatment.
Creating a circle of care begins with calling together a family meeting of your siblings, preferably with a facilitator who can spell out the medical condition and needs of your loved one. Everyone has unique skills and more or less time. The 60-hour-a-week executive who says he has no time can offer to provide the plane fare for a semiretired sibling to look in regularly on Mom and Dad.
Broadening your circle of care means growing a network of friends, neighbors, veteran caregivers, and colleagues from work. Give each one a weekly task that takes no more than an hour to perform, and be specific. People are eager to help; they just need to know how. You may find highly skilled immigrant women in your community who can be hired privately as aides in the home. Students studying nursing or health sciences who may be willing to volunteer.
But first, you must recognize yourself as a caregiver who is playing a professional role that requires many skills. Then you must come to believe that you deserve to ask for help. This is not selfish. This is the only way to anticipate caregiver burnout before it jeopardizes your health and leaves your loved one stranded.
Remember this: You are the backbone holding up our fractured healthcare system. There will be times when you cry, "I can't do this anymore!" You will feel broken. I did too, at times.
But there will also be times when you can feel really good about giving back to a parent or a spouse who nurtured or supported you. Often, later life throws us together with a parent from whom we had become distant, and siblings from whom we had become estranged. The caregiving crisis can be an opportunity to come together and work out a plan that makes everyone valued and no one guilty. It's best to hold a family meeting before the crisis, and begin healing the broken relationships.
We are all broken. As Emerson said, there is nothing God made that doesn't have a crack in it. And as Leonard Cohen says, that's where the light can come in.
Learn More About Gail Sheehy

Gail Sheehy's website


Gail Sheehy on Facebook


Gail Sheehy on Twitter


Gail Sheehy's blog


Passages in Caregiving: Turning Chaos Into Confidence